Astralex Shaders 1.18.1 → 1.16.5
Astralex Shaders is a Minecraft shader made in 2020 with over 1 million downloads. Astralex Shaders bring your world to another level with a realistic environment.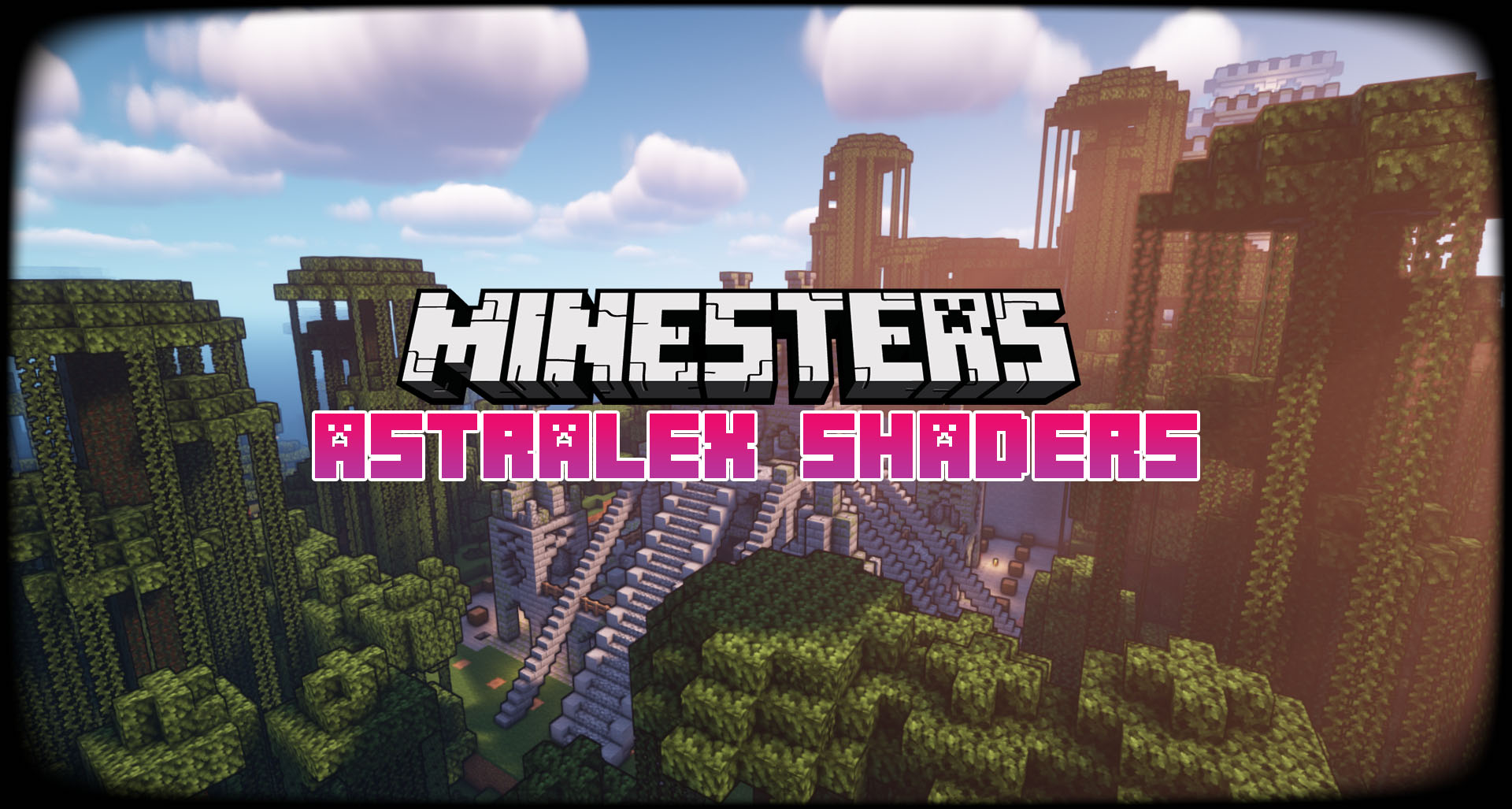 Description about Astralex Shaders
Astralex Shaders: Vibrant Colorful Minecraft Shader
Astralex Shaders is a Minecraft shader made in 2020 and it has gained popularity over time in 2 years to get over 1 million downloads. If other Minecraft shaders tend to upgrade your game visualization and graphic quality by improving the shadow and lighting system, Astralex shader bring your Minecraft world to another level! From the light ray to a realistic wind and environment, Astralex has it all!
With Astralex Shader Pack, you can see your world is much more colorful and alive than ever! Not just how realistic the environment is, the feeling Astralex Shaders bring is immersive and it create the same effect as BSL Shaders. Another cool thing is you can still see the Minecraft vanilla look (or cartoony) when using Astralex Shaders BSL Edit. Despite the fancy glowing effect of the Sun and the Moon, and the ray they emit through your world!
Require
Note: Download Optifine HD to be able to use Shaders, the version used must be the same for the best Shaders experience.
How to install Astralex Shaders
You must have Optifine HD installed
When you finish installing Optifine, open Minecraft
Go to Options => Video Settings => Shaders => this time click Shaders Folder
The new window is opened, now simply copy and paste your shader zip file over here.
Comeback to Minecraft, choose your shader and click Done. Enjoy!
Download Astralex Shaders
Compatible Version
1.18.2 - 1.18.1 - 1.18 - 1.17.1 - 1.17 - 1.16.5 - 1.16.4 - 1.16.3 - 1.16.2 - 1.16.1 - 1.16 - 1.15.2 -1.15.1 - 1.15 - 1.14.4 - 1.14.3 - 1.14.2 - 1.14.1 - 1.14 - 1.12.2