Aveo Dragon 1.19.41.1 → 1.16
There are not too many dragons in Minecraft, and Aveo Dragon Addon - Awesome mod offers legendary giant dragons, allowing you to domesticate and fly in the sky.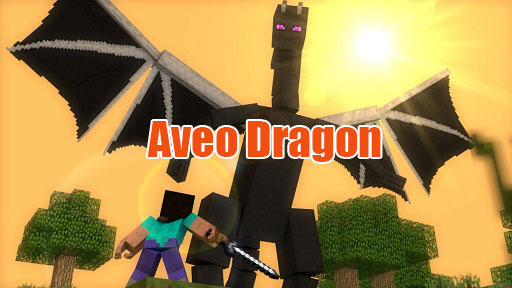 Description about Aveo Dragon
Aveo Dragon Addon: Riding Dragons in Minecraft is a Thing Now!
The demand to own a dragon in Minecraft is something that every player wants but cannot come true because there is certainly no way to one, even for the Ender Dragon. And fortunately, Aveo Dragon addon Minecraft is a useful solution for you. There's no need to explain more about its popularity, with more than 300,000 downloads, which proves the numerous player's desire to have a dragon themselves.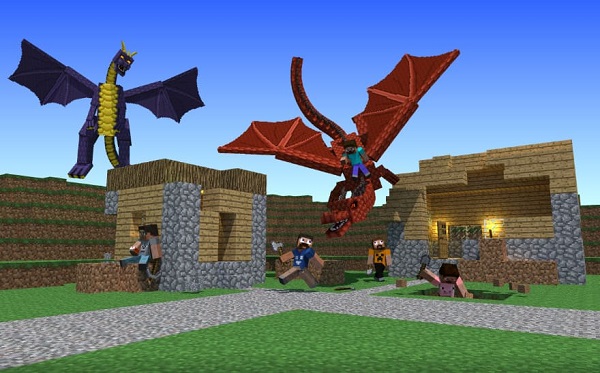 Aveo Dragon mod Minecraft gives you giant dragons, representing an entity with tremendous power. What could be better than riding a dragon and flying around the world of Minecraft? With 3 different types of dragons, you can choose the one you like the most.
Type 1: Drake is a wingless dragon that cannot fly in the sky. However, it has 4 extremely strong legs that help it to jump extremely high. A rather special point is that when you use the item Aveo Drake, you will receive an extremely cute baby dragon. After that, wait patiently for them to grow up and then ride.

Type 2: Aveo Wyvern has a long neck, and only 2 legs, actually less than Aveo Drake. Although it has less jumping possibility, it has wide wings instead. In addition, you will immediately get adult dragons as soon as you create them, so you do not have to wait to get the feeling of riding dragons flying in the sky, isn't it amazing?

Type 3: Aveo Dragon is a dragon with the perfect combination. It not only has 4 legs but also an extremely wide wingspan. Not only that, but it is also larger in size and sturdier than the rest of the others. Riding this monster will be super cool as well!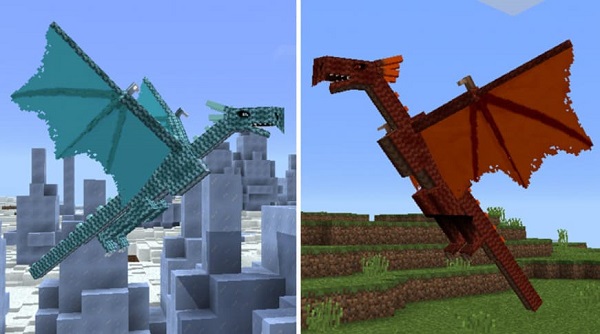 You could try this add-on with the Aveo Dragon PE Minecraft version right on your phone. So let's take a deep breath and venture into the fantasy world of dragons!
Playable Minecraft Version
Download Aveo Dragon