Christmas Advent Calendar 1.19.41.1 → 1.16
Enjoy the wholesome holiday with the Christmas Advent Calendar mod! This mod provides a better experience with random daily gifts, new food items, and even new songs!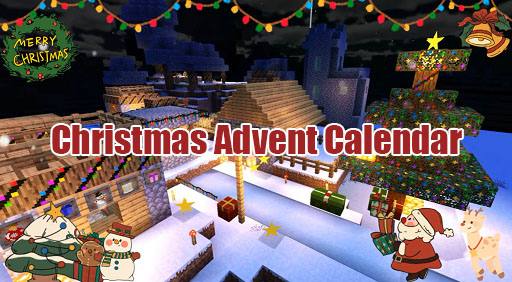 Description about Christmas Advent Calendar
Christmas Advent Calendar Mod: Awesome Daily Christmas Gifts
Although there are only more than 2,000 downloads, Christmas Advent Calendar add on is still the favorite mod that many Minecraft players prefer, especially when it comes to Christmas time. This article will showcase how awesome this addon means to all of us!
Christmas Advent Calendar mod is an add on that is used to count the days of advent in anticipation of Christmas. To get the gift, you need an advent calendar gift box, which is crafted with one gold block, one Redstone block, one block of netherite, and six papers. For mobile devices, the Christmas Advent Calendar PE has a slightly different recipe: all items remain the same but block of netherite, we instead use a diamond block as a replacement.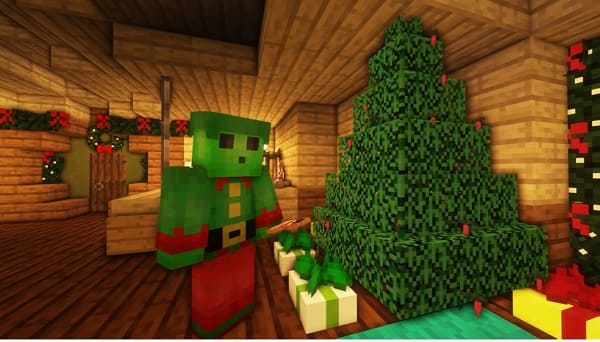 Once you place it down and interact, the calendar will appear, place it down one more time and trade one paper for one day gift. There'll be surprisingly more than one if you're lucky enough.
The gift you get for each day is random, there may be dancing elves or dancing Santa with moves, Christmas cards, Christmas cake, Santa chairs, decorations, or even turkeys. These things are probably sufficient to turn up the Christmas atmosphere, right?
When it comes to the mood of Christmas time, music will definitely never be missing part. Thanks to this awesome Christmas advent Calendar 2022 add on, with its Christmas radio - an item crafted by Redstone dust, three iron ingots, and three Redstone blocks, your Christmas vibe is obviously more enjoyable.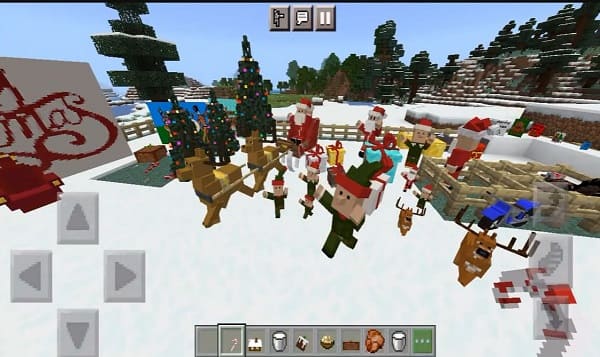 If food is not a primary part of a Christmas party, what else could be? Besides these magnificent gifts, Christmas Advent Calendar Minecraft also offers some recipes that would be incredible for a Christmas party.
The first dish is eggnog, which is made of a milk bucket, sugar, and two eggs, which will cause dizziness and other effects. By the way, there is also potato salad, which comes from baked potato and egg. The Christmas party would absolutely mean nothing without these dishes!
That's what Christmas Advent Calendar Mod is about, let's get started and enjoy your Christmas time!
Playable Minecraft Version
Download Christmas Advent Calendar