Christmas Event 2022 1.19.40 → 1.19.50
Christmas Event 2022 Addon - A Minecraft texture pack that boosts the vibe of Christmas to the next level by contributing decorative blocks, structures, items, costumes, and entities.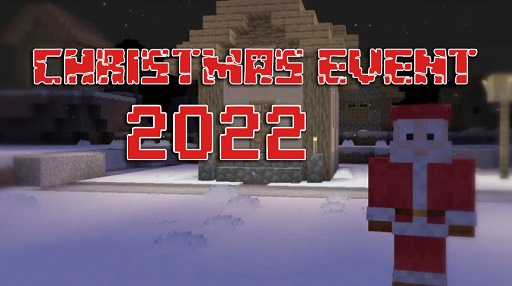 Description about Christmas Event 2022
Christmas Event 2022 Texture Pack - Enjoy the Christmas Spirit
Christmas has earned acclaim from us that it's the best holiday ever. In Minecraft, numerous authors have created surprising, innovative mods with Christmas themes. Although the Christmas mods are diverse, the integrity and quality matter as well. Christmas Event 2022 MCPE we showcase below will meet both requirements.
Christmas Event 2022 Minecraft makes up the new look of Minecraft world by contributing decorative blocks, structures, items, costumes, and entities. The choices vary, but all of them promise to raise the energy and vibe to a new level.
Blocks appear as the most necessary part of the mod. Compared to other Christmas mods, this Christmas Event 2022 RXT MCPE offers more blocks as well as objects to fully build new houses. Choose each one carefully and mix them to make the best out of it. Besides that, the mod also has blocks with specific functions, for example.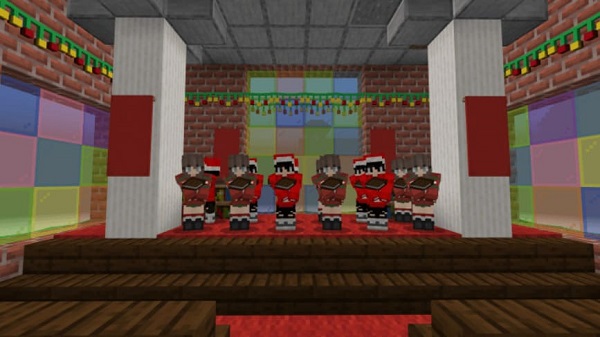 Christmas tree and Christmas event - decorative blocks that only be obtained by trading with elves. Star Capsule - a twinkling star you can get by accessing the houses of evil elves. Gift Boxes - Boxes with adorable and useful presents inside or Snow Makers - the block that flows snow through the air.
Structures: Christmas atmosphere would not be perfect without Christmas-themed structures. Fortunately, the mod allows a lot of interesting buildings:

Cookie Houses: The factory of cookies, gingerbread as well as sweet decorations.

Houses of good elves: Good places for unique Christmas decorations. Moreover, walking along the house will grant the chance to meet good elves.

Houses of evil elves: If you want to complete your Christmas tree with the Star Capsule, you need to cope with these evil elves in the houses.

Items and Costumes: New items are added to the mod, including gummy bears, candies, candles, bubbles…Furthermore, how dare you enjoy your Christmas time without Christmas costumes? Consider cozy sweaters, scarves, or any outfit you like, even Santa's outfit.

Entities: A variety of creatures you need to deal with, here they are:

Gingerbread: Those creatures are super cute and friendly. But you can get them killed to get cookies that can be used as a bargaining chip.

Elves: Elves spawn all around. The good elves have their green costume and the evil elves wear blue ones. Deal with good elves for unique Christmas items while fighting with the bad for keys.

Santa: a white-bearded man who only appears at night. His purpose is to leave out gifts as well as his reindeer.

Reindeer: Mounts of Santa, tamable and fit to be ridden.

Eskimos: Indigenous people who spawn in cold biomes. You can come and purchase fishing items, or get the unique Eskimo costume.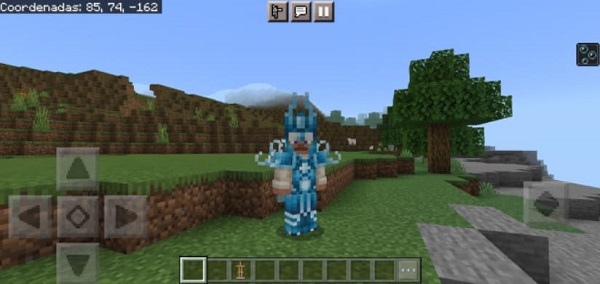 And these are some of the features, the mod also contains lots of parts for exploration. Get Christmas Event 2022 Download Minecraft by the link below and participate in the most special holiday ever.
Playable Minecraft Version
Download Christmas Event 2022