Complementary Shaders 1.18.2 → 1.12.2
If you want to change the look of Minecraft, then using Complementary Shaders is one of the best ways to do that. Make the sky, water, and shadows look more realistic!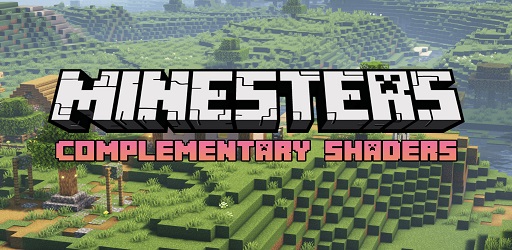 Description about Complementary Shaders
Complementary Shaders: Beautiful Skies and Seas
The name for the Complementary Shader really is perfect, as it complements vanilla Minecraft greatly. The Minecraft Complementary Shader was originally based on BSL shaders. Both work well for the Java edition of Minecraft. They have a lot in common. The main difference is that Complementary Shaders was created by EminGTR in 2020, while BSL Shaders was made by Capt Tatsu in 2014. Capt Tatsu lists Complementary Shaders as one of the official BSL Shader edits on their website.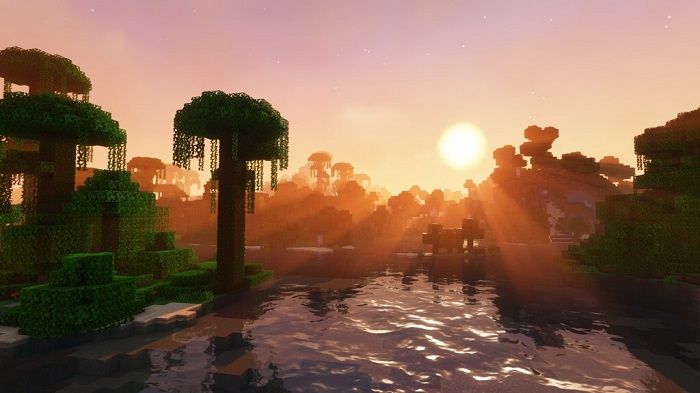 Complementary Shaders was made with the idea of having an easy-to-use beautiful shader in mind. Once the download is completed and activated, there should be little to nothing else the player needs to do to enjoy this pack. Just sit back and watch the sunset.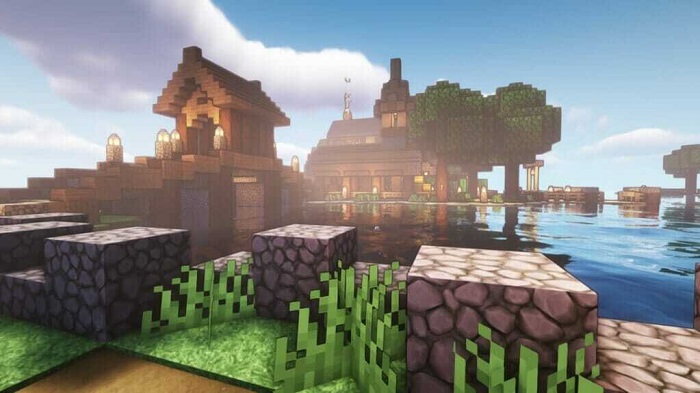 In reality, the pack is best known for its realistic looking skies and water. One of the most impressive features of the water is how it reflects light well, including light from the sky, lava, and more. The shading under the water is just as good as above. With lowering light levels the further down you go, it will feel like you are really swimming.
It's not only the Overworld that is affected by the shader. The End also has a beautiful purple sky. It looks almost like the northern lights. Speaking of the northern lights, with a little tweaking, you can make these appear in the night sky as well.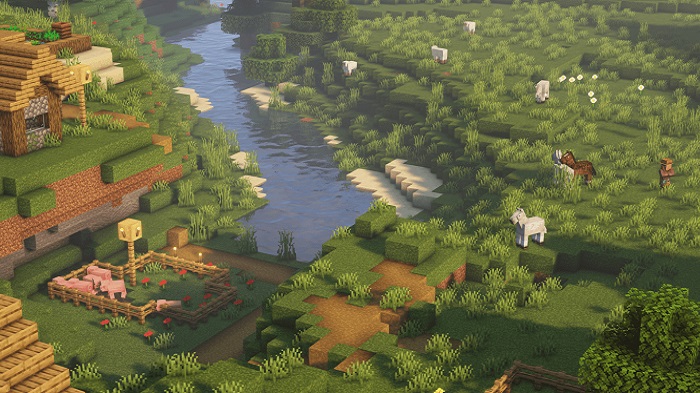 Since the Complementary Shaders Minecraft release, the download has been updated on a consistent basis. With each new update, the shader pack makes Minecraft look even more detailed than before.
Require
Note: Download Optifine HD to be able to use Shaders, the version used must be the same for the best Shaders experience.
How to install Complementary Shaders
You must have Optifine HD installed
When you finish installing Optifine, open Minecraft
Go to Options => Video Settings => Shaders => this time click Shaders Folder
The new window is opened, now simply copy and paste your shader zip file over here.
Comeback to Minecraft, choose your shader and click Done. Enjoy!
Download Complementary Shaders
Compatible Version
1.18.1 - 1.18 - 1.17.1 - 1.17 - 1.16.5 - 1.16.4 - 1.16.3 - 1.16.2 - 1.16.1 - 1.16 - 1.15.2 -1.15.1 - 1.15 - 1.14.4 - 1.14.3 - 1.14.2 - 1.14.1 - 1.14 - 1.12.2