Demon Spider 1.19+ → 1.18.10
Demon Spider Addon - An addon that creates an aggressive creature with many abilities and speed. Fighting with this demon will be absolutely your nightmare.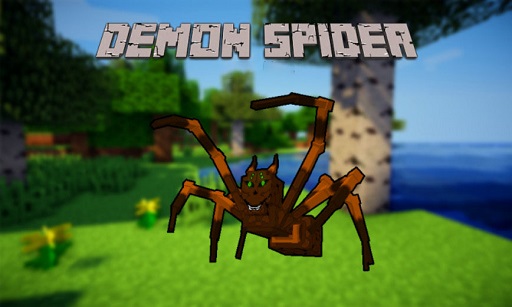 Description about Demon Spider
Demon Spider Addon - Challenging Minecraft Mutant Spider Mod
Demon Spider Addon Minecraft is a mod that adds a demon spider - undoubtedly fear of us due to its creepy and eerie look. This demon also possesses some badass abilities and a rapid pace. If you are afraid of facing a physical spider, you'll also be scared of this savage.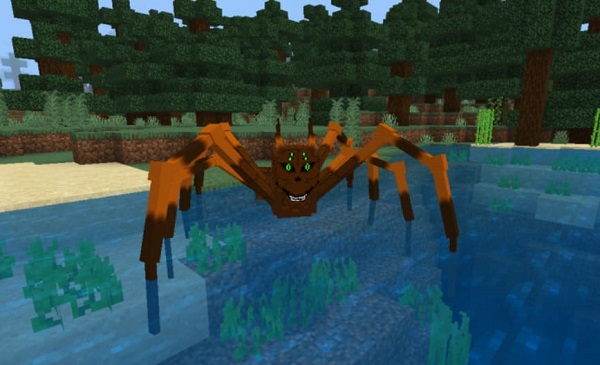 This aggressive creature in the Demon Spider Minecraft mod is an 8-leg giant spider. It has a demon face with a super creepy smile. Compared to the vanilla spider, this demon spider is reasonably bigger so it's possible to observe but be careful when you turn around because that might be a jumpscare from it.
Demon spider is super speedy and retains the default ability such as climbing and detecting players through blocks. If you suddenly see an upside-down demon spider staring at you in the forest, you better grab your weapon and fight till the end since escaping from this monster is not a great deal.
As you know, the default spiders do not attack us unless attacked, this giant one aggressively attacks anything including you, villagers, iron golems, or even snow golems. This savage has great strength as the blows of its claws can easily eliminate all your hearts.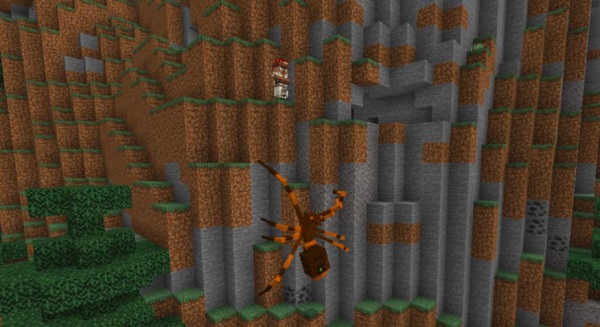 Moreover, another ability of this spider is trapping - it can launch cobweb projectiles that can turn into web blocks to immobilize the targets. Note that it is immune to the cobweb that slows us down like a spider in the nest.
Facing a beast like a spider demon would never be easy but once you get it killed, that'd be an indescribable feeling. Get Demon Spider Addon Download with the link below and start your challenge!
Playable Minecraft Version
Download Demon Spider