Hulk Addon 1.19.41.01 → 1.19
Hulk addon Minecraft Mods For Android - an incredible mod that helps you transform into Hulk and possess his extraordinary abilities in Minecraft.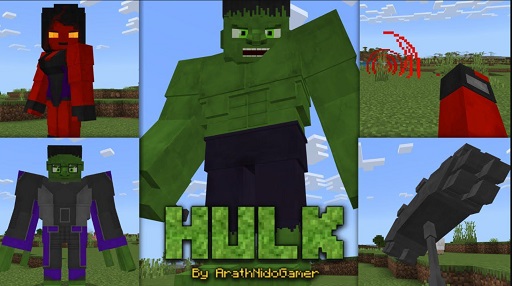 Description about Hulk Addon
Hulk Addon: Best Minecraft Addon for Smashing Superhero
Everyone may know that Hulk is one of the strongest and most loved heroes in the Avengers. Therefore, many players have wished to become Hulk in Minecraft. To meet that need, the Hulk Minecraft mod not only allows you to change your appearance to Hulk skin, but you can also possess abilities similar to those in the movie.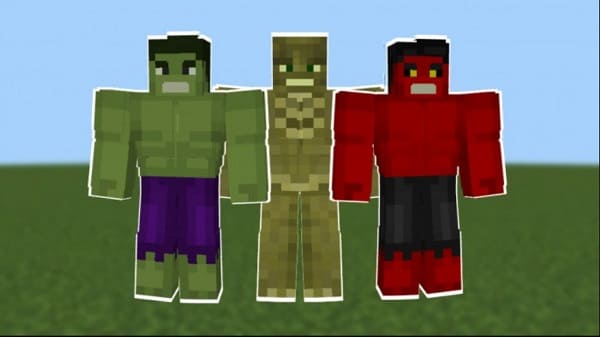 According to the film's plot, due to being affected by a large amount of Gamma radiation, the Hulk has evolved into a giant monster from the emaciated body of Bruce Banner and possesses infinite abilities. Based on this, the Hulk Minecraft addon will also turn you into a Hulk, just using 1 Gamma bomb. Getting it is also quite simple, just crafting 2 TNT and 1 Magma. After transforming into the Hulk, you can drop the Gamma bomb item while keeping the Hulk's skills.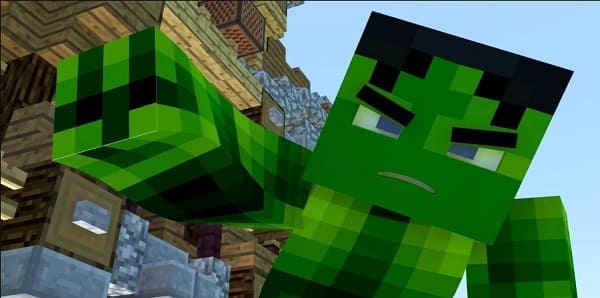 Hulk Minecraft skin is quite simple but highly familiar. He has green skin, an angry face, and only a pair of tattered black pants. Because of his nasty looks, the Hulk Addon compensates for this with incredible fighting skills. The ability to move extremely fast and jump very high will help your action be more reinforced. Besides, you also have the ability to withstand external damage, thanks to the ability to heal super fast, you can also survive underwater even if you run out of oxygen, or withstand damage from lava for example.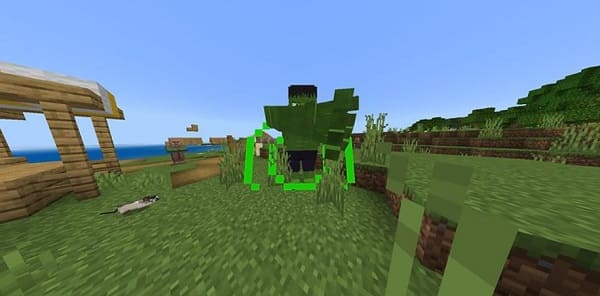 It would be wasteful and boring when you have terrible fighting ability without experiencing life-and-death battles. Playing with your friends is a good idea. So, we recommend you to use Hulk mod Minecraft PE which is a pocket mod version, it will help you to experience the game, anywhere you want conveniently.
Playable Minecraft Version
1.19.41.01 - 1.19.30 - 1.19.10 - 1.19
Download Hulk Addon