Kuda Shaders 1.18.2 → 1.12.2
Kuda Shaders is a Minecraft shader created by Dedelner. It's well known because of its simplicity, having minimal bugs, and high performance among other Shaders.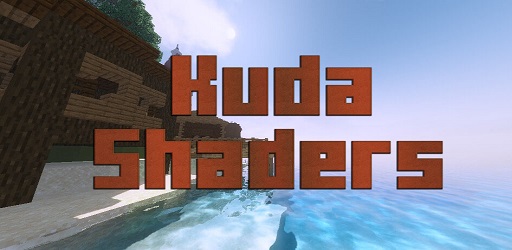 Description about Kuda Shaders
Kuda Shaders: Awesome Minecraft Shader for Low Specs Computer
If you've ever been bored of how original Minecraft look, you may hear about Minecraft shaders. So basically, it's a graphic mod/plugin that will significantly improve the appearance of the game. Especially about the lighting and shadow effect!
But the problem is, most of the Minecraft shaders out there required a high specs computer to run with. Even with high enough RAM and graphics card, you won't just be able to run the game smoothly at 60-120 FPS very often. There will be some lag spikes always waiting when you're going to a new chunk.
That's been said, there are some Minecraft shaders out there that are super good. They both improve the appearance of Minecraft and still can keep the FPS at the playable rate. One of which is Kuda Shaders, the least bugs and high-performance Minecraft shader for any low specs computer!
1. What is Kuda Shaders Minecraft?
Kuda Shaders is a Minecraft shader created by Dedelner. It's well known as the least bug ever shader because of the long development time. And since the development progress is huge and the minimal of bugs, Kuda shader tends to bring the best experience for most Minecraft players all the time!
Another reason Kuda shader has the best performance is because of its effect and algorithm. When you first load the Kuda Minecraft shader in, you will barely notice any big changes to the game. Besides the leaves swinging, and the water is waving.
Minecraft Kuda Shader does not heavily focus on all aspects like other shaders, instead, it will only improve them to a certain point to bring you the lighting and shadow effect of the world. But not enhance too much or overhaul by any means.
You hardly see any light rays from the sun and moon since Kuda is not well made for it. For any light sources and big light sources like the sun, you will see a blooming effect instead. You may see where the light can touch, and where it's not, but you cannot see a specific light point to it. For the FPS sake!
The water is the most beautiful thing in Kuda shaders. You can feel the freshness and how pure the water is. Since the overall tone of Kuda Shader is very bright and kinda cartoony, everything will look a little bit brighter and cleaner.
Minecraft Kuda also features the fog and mist system, where you can clearly see in the morning, or in rainy days. So this even makes the atmosphere even brighter in the day. In the Nether, the fog will turn red for an extra nether mood. Watch out where you step and avoid the hot glowing lava!
The special about Kuda shaders is the night is not so dark, compare to other Minecraft shaders. You will be able to see things around like blocks, mobs. But the night is still scary with this shader, especially if you're fishing in a lake at night. Just imagine a zombie pushing you to the lake…
Finally, you can adjust the shader options for even better FPS! You can reduce the texture quality, shadow quality, turn off the bloom effect, reduce the intensify of how blocks move, control the mist, and the lighting. Remember to save your shader settings to redo or reuse them!
2. Kuda Shaders Download
And that's it, my friends! If you're giving up with other Minecraft shaders, or just want to basically play with Shader with over 60+ FPS, Kuda Shaders is the one for you!
Before installing the shader, remember to install Optifine too! This will help you organize your shader packs and change a lot of in-game settings, both for non-shaders and shaders for Minecraft.
Kuda Shaders does support most Minecraft versions from 1.17 and up. But for the best experience, it's recommended to play with Minecraft 1.14 and above. Some of the best versions are Kuda Shaders 1.16.5, Kuda Shaders 1.12.2, Kuda Shaders 1.16.4, Kuda Shaders 1.14.4, Kuda Shaders 1.7.10. You can find the Kuda shaders mod download links below!
Require
Note: Download Optifine HD to be able to use Shaders, the version used must be the same for the best Shaders experience.
How to install Kuda Shaders
You must have Optifine HD installed
When you finish installing Optifine, open Minecraft
Go to Options => Video Settings => Shaders => this time click Shaders Folder
The new window is opened, now simply copy and paste your shader zip file over here.
Comeback to Minecraft, choose your shader and click Done. Enjoy!
Download Kuda Shaders
Compatible Version
1.18.2 - 1.18.1 - 1.18 - 1.17.1 - 1.17 - 1.16.5 - 1.16.4 - 1.16.3 - 1.16.2 - 1.16.1 - 1.16 - 1.15.2 -1.15.1 - 1.15 - 1.14.4 - 1.14.3 - 1.14.2 - 1.14.1 - 1.14 - 1.12.2