Loled's Animation Addon - a mod that introduces the new animations based on animations from Mojang Studio, including walking, climbing, swimming, and falling.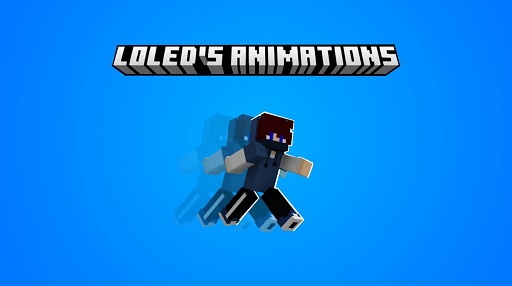 Description about Loled's Animations
Loled's Animations Addon - Well-Made Animations Right in Minecraft
Minecraft has won our hearts due to its countless possibilities and diverse gameplay. While other games prefer graphic and animation enhancements, this open-world game just make did its best and that's enough. Some authors have created add-ons to be more experienced, most of them are awesome and so is Loled's Animations Addon.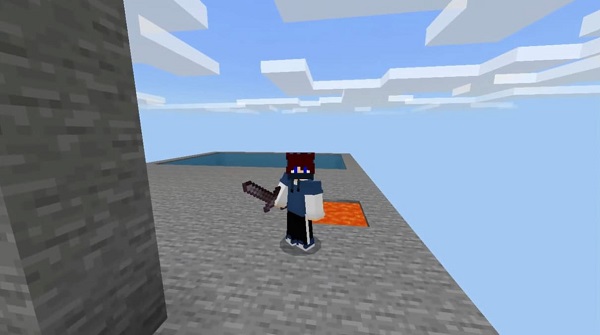 Loled's Animations Addon Minecraft is a mod that introduces new animations based on animations from Mojang studio, including walking, climbing, swimming, and falling. This addition mod is about to make the game smoother and as flat as a pancake, so it's worth installing.
With a deep focus on the behavior of the character, Loled's Animations Minecraft makes every movement well-animated. Let's see:
Idle animation: When the player is inactive, his head will turn around in every view you move. Besides, jumping up or moving arms are other activities that happened.

Walking and Running: after installing Loled's Animations MCPE, you will find its animation significantly improved. For example, the character's ability to jump on obstacles or blocks is more realistic and attainable. When the character is running, the movement of the legs and arms is aligned well, just like the specific movements of RPG games. You might feel the distance of each jump is higher due to the well-animated visual, but in fact, the gap stays remain.

Falling and Burning: When the character falls apart or is accidentally stuck in the campfire, he'll move his limbs wildly and uncontrollably just like a sign of begging for rescue.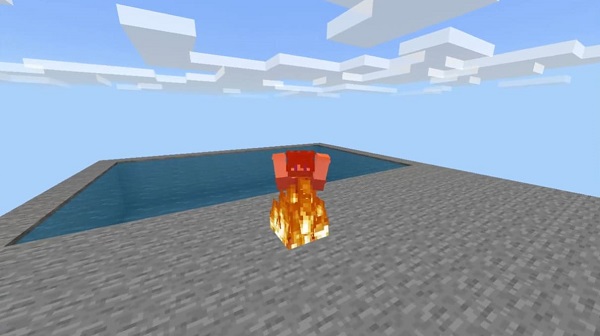 Moreover, Loled's Animations 2022 also offers other animations such as climbing, and animation of attacking, and breaking with weapons (sword, pickaxe). We truly believe this is a must-have add-on for an extraordinary experience. Get Loled's Animations Addon Download by the link below. Happy playing!
Playable Minecraft Version
Download Loled's Animations