Nostalgia Shader 1.18.2 → 1.16.5
The Nostalgia Minecraft shader pack has everything that long-time Minecraft players could want. With it, older players can take a jaunt down memory lane!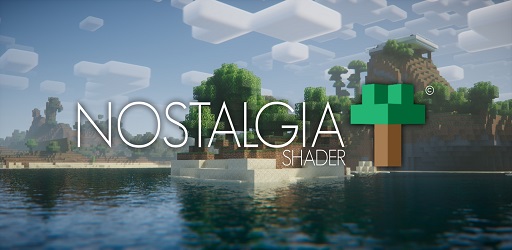 Description about Nostalgia Shader
Nostalgia Shader: A Trip Down Memory Lane
While the Nostalgia shader pack is being updated on a consistent basis (even keeping up with new game updates), it still has a feel of an older shader pack. This is because the pack is loosely based on some of the first ever shader pack downloads. So, this shader pack isn't quite as polished as others, but it adds a whole new layer of fun.
One of the main things the Nostalgia shader pack focuses on are fog and clouds. As players know, you aren't likely to see much fog in Minecraft without a mod. The clouds also look blocky as can be. The Nostalgia shader helps to make both look more realistic, as well as making them more abundant. This helps to make the world around players look more interesting. Heavy fog can also add an interesting challenge when it comes to mob battles.
When using the Nostalgia shader pack, make sure to pay close attention to the trees. The shader works to add more shadows around trees, helping to make them look more realistic. There is also an added wind feature included in this Minecraft shader pack. When the feature is active, you should be able to see it blow through the leaves. This, combined with the clouds and fog, makes all of the weather in the game seem more like real life.
Require
Note: Download Optifine HD to be able to use Shaders, the version used must be the same for the best Shaders experience.
How to install Nostalgia Shader
You must have Optifine HD installed
When you finish installing Optifine, open Minecraft
Go to Options => Video Settings => Shaders => this time click Shaders Folder
The new window is opened, now simply copy and paste your shader zip file over here.
Comeback to Minecraft, choose your shader and click Done. Enjoy!
Download Nostalgia Shader
Compatible Version
1.18.1, .1.18, 1.17.1, 1.17, 1.16.5