Parallax Shaders is the Minecraft MCPE texture pack that improves the graphics and the shaders of Minecraft, making it more attainable and realistic than ever.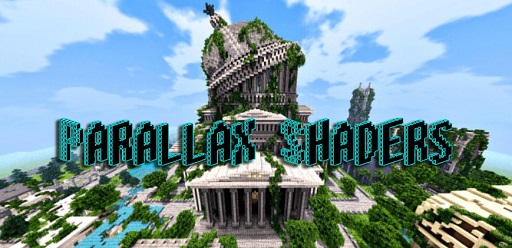 Description about Parallax Shaders
Parallax Shaders - Best Realistic MCPE Minecraft Shaders
If there're types of mods that are created to change the gameplay, adding new objects or new items, then there are several mods that were born to support all of them.
Parallax Shaders Minecraft is a shader that is intended to enhance the appearance of the vanilla Minecraft, making it more realistic and dynamic than ever.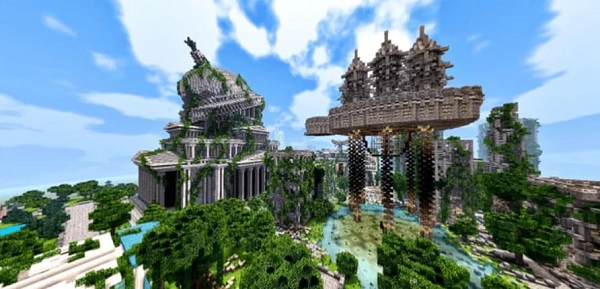 The impact of Parallax Shaders MCPE is really significant. After installing, you may observe that it reduces the darkness and prevents washing out better than other mods. For example, the shader increases the reality of mining blocks by sharpening clearly the cracks or making the water animations more sensible, the transparency and the texture are so incredible that you can even see the bedrock without diving to the bottom.
If you feel the sky in vanilla Minecraft is unvaried, then the Parallax Shaders Texture Pack will broaden your horizon. The shader turns the sky into a vibrant and clear view upward from the surface, changes the whole panoramic view, and makes the scene genuinely sensational. We'd recommend staying in the top view for the best experience.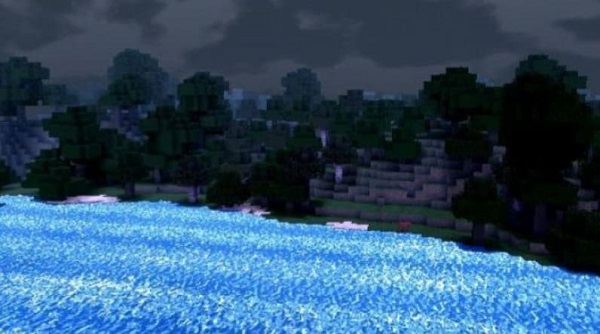 One of the greatest features you can observe is the realistic nighttime and darkness. Even the nighttime in the vanilla Minecraft is quite good, you might see it is a little bit fake and brighter than you expect. But thanks to the Parallax Shaders, the nighttime will definitely be deeper and darker, although you may find visibility difficult.
With more than 291.000 shares over the Internet, the Parallax Shader is undoubtedly one of the best choices when it comes to texture packs for shaders and animation improvements. Get Parallax Shaders Minecraft Download by the link below and feel the difference!
Playable Minecraft Version
Download Parallax Shaders