ProjectLUMA Shaders 1.18.2 → 1.12.2
ProjectLUMA is one of most consistently performing Minecraft shaders. The main goal of this shader pack was to make the game look more realistic with natural lighting.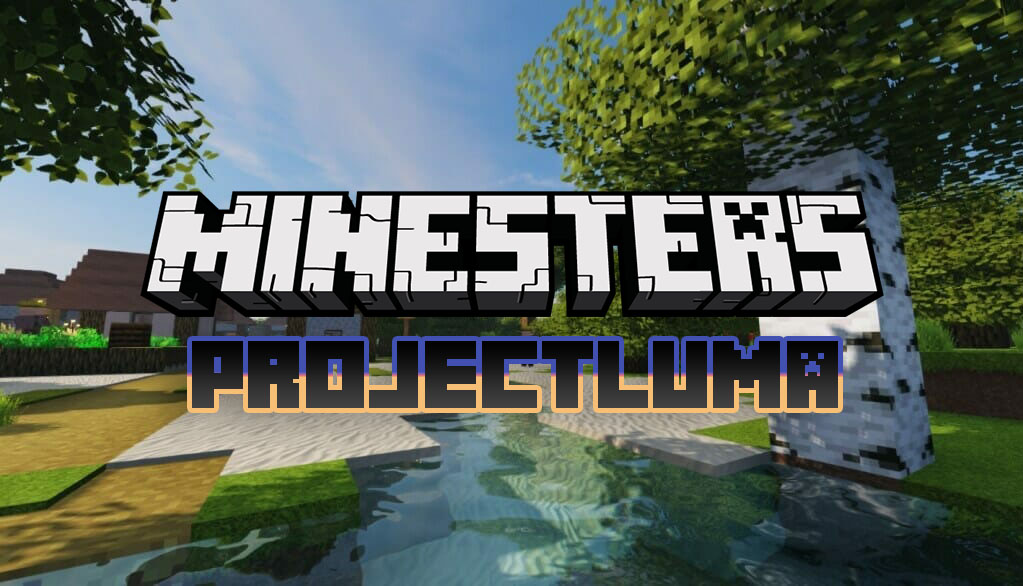 Description about ProjectLUMA Shaders
ProjectLUMA: Natural Lighting and Enhanced Colors
ProjectLUMA, also known as Project Luma, was created by Dedelner for Minecraft several years ago. The Project Luma shader is based off the KUDA-Shaders. These shaders focused mainly on shadows and highlights. However, the color in them was not very vibrant and it was harder to see details. The Project Luma shader is a step up from KUDA, fixing all of these issues and adding more great details.
One of the most impressive things the Minecraft Project Luma shader does is make the sky, sun, and stars look more realistic. The sky itself is photorealistic-- not blocky at all. The sun also uses a special feature called "god rays." In real life, god rays are the rays of light that shine through doorways and windows. The same works in this Minecraft shader pack. It is utterly beautiful to look at.
All of the water in the game looks more realistic as well, especially the waves. Depending on the bottom of the lakebed, you should be able to see through the water clearly. However, the deeper you go underwater, the more difficult it will be to see. The "color" of the water also changes based on the color of the sky. A bright sky will make the water look clearer. At night, the water will look almost black. In the same way, the water realistically reflects sunlight and other light sources.
The Project Luma shader also pays particularly close attention to ambient lighting, even using ambient occlusion. This means that areas that are obscured from light, say the area under a cliff, will be more shadowy than an area that is exposed to direct sunlight. This helps to make a game look even more realistic.
Require
Note: Download Optifine HD to be able to use Shaders, the version used must be the same for the best Shaders experience.
How to install ProjectLUMA Shaders
You must have Optifine HD installed
When you finish installing Optifine, open Minecraft
Go to Options => Video Settings => Shaders => this time click Shaders Folder
The new window is opened, now simply copy and paste your shader zip file over here.
Comeback to Minecraft, choose your shader and click Done. Enjoy!
Download ProjectLUMA Shaders
Compatible Version
1.18.2 - 1.18.1 - 1.18 - 1.17.1 - 1.17 - 1.16.5 - 1.16.4 - 1.16.3 - 1.16.2 - 1.16.1 - 1.16 - 1.15.2 -1.15.1 - 1.15 - 1.14.4 - 1.14.3 - 1.14.2 - 1.14.1 - 1.14 - 1.12.2