Sildurs Enhanced Default 1.18.1 → 1.16.5
Sildurs Enhanced Default is a Minecraft shader with super lightweight graphics and customizable but still remain the quality of the lighting and shadow system.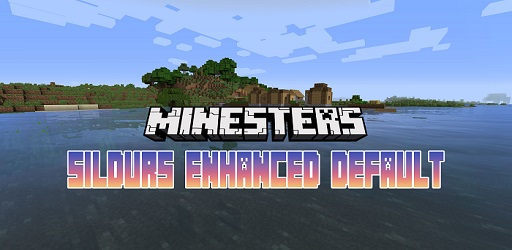 Description about Sildurs Enhanced Default
Sildurs Enhanced Default: Minecraft Shaders for Weak Computers
Sildurs Enhanced Default is a Minecraft shader in the Sildurs Shaders family, which is an expansion of the GLSL shader mod. With over 200,000 downloads in one year, Sildurs Enhanced help a lot by improving the Minecraft vanilla look with new lighting and shadow system without impacting too much into the game. And the result still looks great compared to the Lite or Medium version of Sildurs Shaders.
Sildurs Enhanced Default Shaders is super lightweight, so this is why most Minecraft players love it. The graphic look decent without consuming so much GPU. You can see the sun and moon emitting light, the water waving, and the wind bellowing make leaves moving,... Everything is so alive even if you're using a potato computer. And don't forget Optifine since it's required to use shaders and it also boosts your FPS by a lot!
Require
Note: Download Optifine HD to be able to use Shaders, the version used must be the same for the best Shaders experience.
How to install Sildurs Enhanced Default
You must have Optifine HD installed
When you finish installing Optifine, open Minecraft
Go to Options => Video Settings => Shaders => this time click Shaders Folder
The new window is opened, now simply copy and paste your shader zip file over here.
Comeback to Minecraft, choose your shader and click Done. Enjoy!
Download Sildurs Enhanced Default
Compatible Version
1.18.1, .1.18, 1.17.1, 1.17, 1.16.5