Sora Shaders 1.18.1 → 1.16.5
Sora Shaders was created in 2022 and it got over 600,00 downloads. It significantly improved the quality of the water and transparency effect in Minecraft.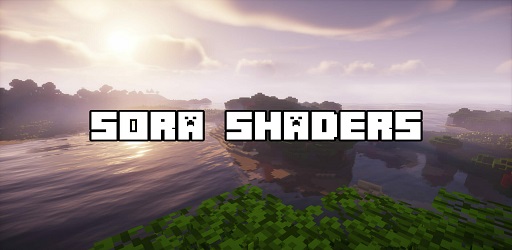 Description about Sora Shaders
Sora Shaders: New Minecraft Shaders With Cool Water Effect
There are various Minecraft shaders out there with a lot of good quality and review. Like Complementary shader well known for its glowing and blooming effect, while Sildurs shader makes your world look vibrant, … This time, we will introduce you to a mix Minecraft shader called "Sora Shaders", which is famous for its water and transparency effect!
Sora Shaders was created in 2022 and it got over 600,00 downloads in just 2 years. This is really good compared to other popular Minecraft shaders. With Sora Shaders Minecraft installed, you can see how the quality of water significantly improved and how clean the water is. You can literally see through the water to check for many valuable blocks like clay and gravel under the river. And the effect completely changed when you swim underwater, an immersive experience when the screen turns a little bit saturated and blue.
Just like other Shaders, you can fully customize every single option of Sora Shaders in the Shader setting option, which may come very handy if you want to adjust your performance or increase the quality of the shader pack even more! So if you want to try different shades without worrying too much about the quality, Sora Shaders is the one!
Require
Note: Download Optifine HD to be able to use Shaders, the version used must be the same for the best Shaders experience.
How to install Sora Shaders
You must have Optifine HD installed
When you finish installing Optifine, open Minecraft
Go to Options => Video Settings => Shaders => this time click Shaders Folder
The new window is opened, now simply copy and paste your shader zip file over here.
Comeback to Minecraft, choose your shader and click Done. Enjoy!
Download Sora Shaders
Compatible Version
1.18.2 - 1.18.1 - 1.18 - 1.17.1 - 1.17 - 1.16.5