TBOI's Seasonal Decorations 1.19+ → 1.17
TBOI's Seasonal Decorations Addon - A mod that adds plenty of gorgeous decorations for holiday themes, typically Halloween, Valentine, and Christmas.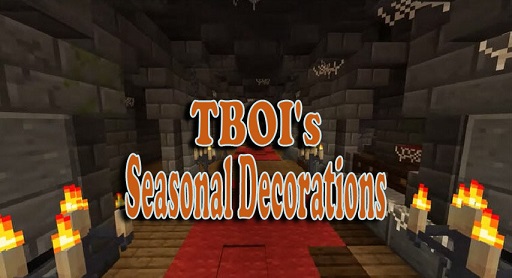 Description about TBOI's Seasonal Decorations
TBOI's Seasonal Decorations Addon - Tons of New Holiday Decorations in Minecraft
TBOI's Seasonal Decorations Minecraft - a successful add-on of The Big Onion Institute - allows Minecraft players a variety of decorating items to prepare for every holiday. With high-quality texture, diverse categories of stuff, and tons of exciting recipes, this mod promises to bring the unimaginable spirit to the top 3 most popular holidays: Christmas, Valentine, and Halloween. Let's see!
Christmas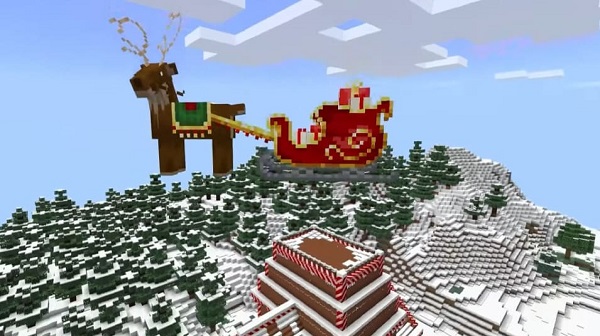 You can get everything you need for this snowy holiday in three ways:
Use "Spawn all items" item in creative inventory: By far this is the easiest way, in case you want to spend your time decorating instead of crafting.

Buy stuff from Seasonal Traders: Due to the specific season, these traders only exist in cold biomes. So let's go outside and complete your transaction.

Use Seasonal Crafting Table: The only way to get a Seasonal Crafting Table is by dealing with traders, be aware that they also sell Recipe Books so you need both of them to manually craft what you want.
If you find it difficult to locate Seasonal Traders, there's always a solution: 3 cookies and 1 milk can help summon them.
All of the recipes are available in the Recipe Book, as well as all accessible materials such as sugar, red dye, paper, snowball, gunpowder, planks, chain, lanterns, ice leather, iron ingots, sweet berries, bones, copper ingots, candles…
Halloween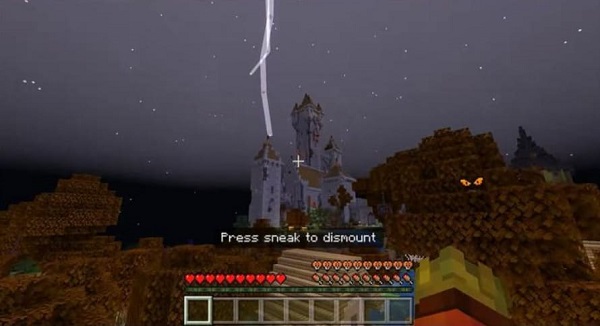 Like Christmas Holiday, you can purchase all blocks in 3 ways, but note that Halloween traders only appear at night so there is no chance to meet them during the day, so schedule first to not miss them.
TBOI's Seasonal Decorations Addon Minecraft offers 10 costumes and 4 pets for a Halloween theme. While all Halloween-themed armors are useless for protection, they're frankly unbreakable.
Skeleton Wolf, Spectral Cat, and Ghost Pet are some good and protective boys. Jack O' Lantern Pet provides visibility by emitting light.
Along with all crafting recipes which are available in trader's treat bags, there are other amazing contributions such as Broomsticks - a supportive flying mount, a functional autumn tree, and blocks with special sounds as well as effects.
Valentine's Day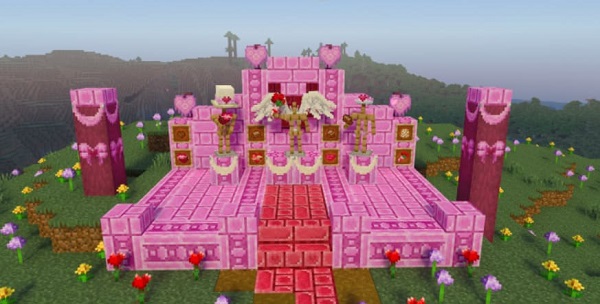 TBOI's Seasonal Decorations MCPE allows multiple blocks to ensure the "love is in the air" spirit. The pink and red color of stuff, including all materials, along with Cupid Trader, what else would you wonder?
You can summon Cupid Trader by combining 2 strings, a paper, and a rose bush. Once you meet him, ask him for Recipe Books and get everything done.
Above are all features of TBOI's Seasonal Decorations mods MCPE, each holiday has its particular traits, and to fully, and comprehensively go over it, you need time. Get TBOI's Seasonal Decorations Addon Download now by the link below and begin your journey with no hesitation!
Playable Minecraft Version
Download TBOI's Seasonal Decorations