True Survival - Zombie Apocalypse 1.19 → 1.17
True Survival - Zombie Apocalypse Addon - a mod that turns the Minecraft world into hell with tons of different types of deadly zombies and NPCs.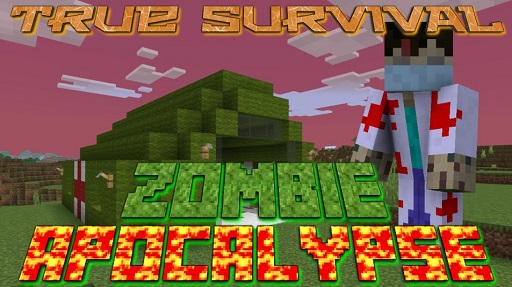 Description about True Survival - Zombie Apocalypse
True Survival - Zombie Apocalypse Addon: Hardcore Survival Mod
What happens when the beautiful Minecraft world comes to an end by the dominance of Zombies? Don't you dare cope with these deadly monsters or run away like a coward? Let's add True Survival - Zombie Apocalypse Minecraft mod and decide your destiny.
True Survival - Zombie Apocalypse addon is about to add multiple deadly zombies and NPCs with tons of weapons, items, and accessories. There is no place in Minecraft without the existence of zombies, they are human in advance, and now they are the monsters that no one wants to face. Zombies are found with distinguished costumes and different types: Miner zombie, Water zombie, Burned Zombie, and FireFighter one.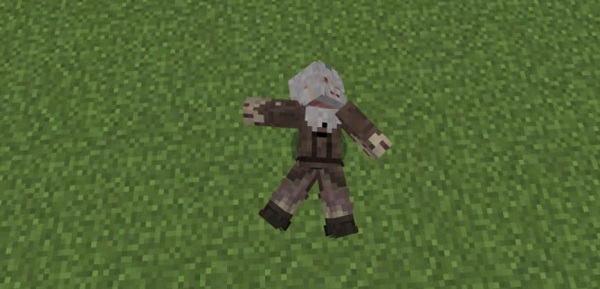 Zombies only attack with little damage but they have poisonous effects. When you kill a zombie, stay for seconds then use Carving Knife to loot some necessary materials or ingredients. There'll be a chance to loot Zombie Heart if you're lucky enough. Zombie Heart is an item for survival and saving other people.
NPCs appear rarely since they need to hide from zombies. To prevent increasing the number of zombies and reinforce your side, you need vaccines to save them. But be aware that not all humans are worth saving, some of them would rather kill you than join you. Some featured NPCs included Hazmat Scientist - a rescuer that offers Empty Vials and Zombie Antidotes, Old hobo - An armor supplier, and Gang Leaders - your dangerous target.
Guns and melee can quickly get rid of zombies. Some melee weapons such as Katanas or baseball bats can be found in chests or trading with NPC, these items are extremely useful against hand-to-hand combat due to their infinity durability and ammo-free. While guns are truly powerful but without ammo, they're useless. Thanks to the ammo recipes, you're able to craft ammo after collecting sufficient ingredients.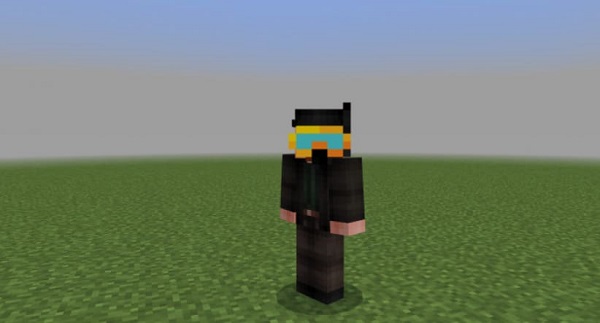 In addition, the mod also offers more explosive stuff. Grenades can explode a bunch of zombies, proximity mine is a really good and effective trap while smoke grenades or flash bangs are useful for slowing down zombies from chasing you. First-aid kits with multiple pills are available for survival, and to ensure your fortress, build some razor wires or obtain bicycles for transportation.
Some accessories can be found in chests and they look vital for extending your life. For example, night vision goggles for better visibility at night, a scuba diving mask for a long deep breath,s or Hazmat helmet for preventing any effects.
This awesome mod also contributes to structures as well as extraordinary HUD. With more than 900,000 shares, there's no doubt that this is the most-loved mod ever, especially for those who are in survival mode. Get True Survival - Zombie Apocalypse Addon Download by the link below and prepare for the bloodiest battle!
Playable Minecraft Version
Download True Survival - Zombie Apocalypse