Vanilla Plus Shaders 1.17.1 → 1.14
If you love the traditional look in Minecraft, Vanilla Plus Shader is the one for you! This shader adds several enhance while still keeping the vanilla vibe.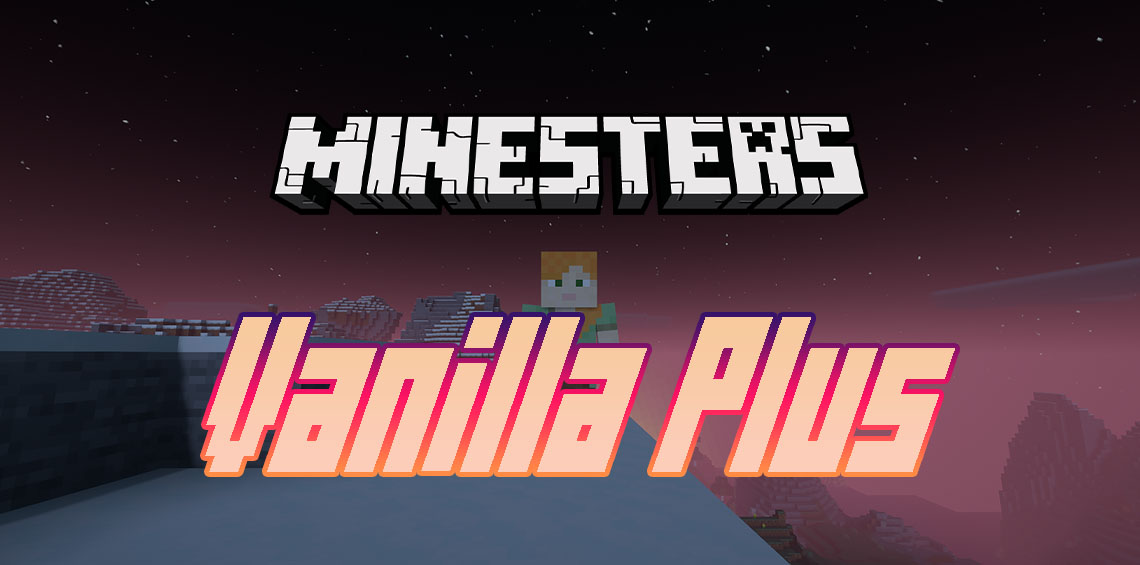 Description about Vanilla Plus Shaders
Vanilla Plus: A Minecraft Shaders with Vanilla Experience
Vanilla Plus is a Minecraft shader that has over 850,000 downloads. The great thing about Vanilla Plus Shaders is it improve overall the graphic while still keeping the vanilla look of the game to make the shadow and lighting effect is not too over like other shaders. But still, Vanilla Shaders is incredibly improve your gaming experience since the pack is fairly small and do not require a strong specs computer.
Vanilla Plus Minecraft offers several pre-defined settings to mimic popular old shaders like SEUS v08 and Chocapic v3 shader. If you want to go back to the trip of the old days in Minecraft, Vanilla Plus shaders pack totally worth a try!
Just like most other Minecraft shaders, Vanilla Plus has many features including dynamic shadows and lighting, volumetric clouds, lens flares, bloom, motion blur, temporal anti-aliasing, god rays, and resource pack support to use any Minecraft texture packs with the shader simultaneously. So if you want a shader that is super close to the Minecraft vanilla theme, Vanilla Plus Shader is the right option to go!
Require
Note: Download Optifine HD to be able to use Shaders, the version used must be the same for the best Shaders experience.
How to install Vanilla Plus Shaders
You must have Optifine HD installed
When you finish installing Optifine, open Minecraft
Go to Options => Video Settings => Shaders => this time click Shaders Folder
The new window is opened, now simply copy and paste your shader zip file over here.
Comeback to Minecraft, choose your shader and click Done. Enjoy!
Compatible Version
1.17.1 - 1.17 - 1.16.5 - 1.16.4 - 1.16.3 - 1.16.2 - 1.16.1 - 1.16 - 1.15.2 -1.15.1 - 1.15 - 1.14.4 - 1.14.3 - 1.14.2 - 1.14.1 - 1.14