The Aether dimension is considered majestic, high in the sky, made of floating islands, and a heavenly realm. There are many things you are not ready to experience.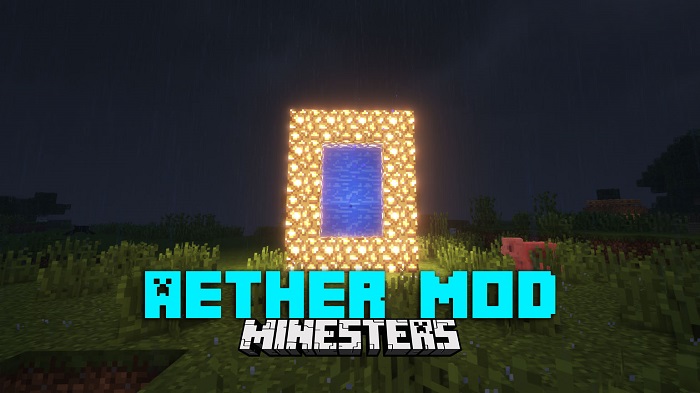 Description about Aether Mod
Aether Mod – The Aether Mod a Dimensional Expansion of Minecraft
The Mod launched on July 22nd, 2011. The Aether was considered to be one of if not the biggest Minecraft mods ever created. Despite the fact that the Aether mod was created a long time ago, you will see that many players continue to play it and enjoy it as if it were only made yesterday. For those familiar with the game's two dimensions, we know that it features a new Aether world mod, which is the opposite of the Nether and contains a variety of new blocks, creatures, and objects.
Its most distinguishing characteristics are enormous floating islands and Aercloud formations, which are solid cloud blocks. There are numerous new mobs, such as Aerwhales and Cockatrices, objects, and blocks in the Aether, some of which are completely different from those found in the Overworld, but most of them are comparable to overworld monsters.
Dungeons of varying degrees can be encountered along your journey. Each of these dungeons is separated into three forms: Bronze Dungeons, Silver Dungeons, and Gold Dungeons, and each will include a variety of items and equipment that the player may not have encountered before. To access the Aether, one must first construct an Aether Portal structure made of Glowstone and fill one upper corner with water using a water bucket before proceeding. An Aether portal will appear in front of the player the first time as they go through the portal.
As it is one of the most popular mods for Minecraft, the Aether mod is often updated to reflect the most latest changes in Minecraft. To begin with, you may download Aether with the latest version and explore the realm.
How to install Aether Mod
Make sure you have Forge Mod installed
Search and download any mod you like on our website.
You will get the .jar file after downloading, copy the file.
Press Window + R, type %appdata%, press Enter.
Navigate to the .minecraft folder, then to the mods If you don't have a mods folder, create one, paste the .jar file inside the mods folder
Download Aether Mod