Ever thought animal in Minecraft is so boring and repetitive? With Animania mod, you can see how alive your Minecraft world is with a bunch of new creatures!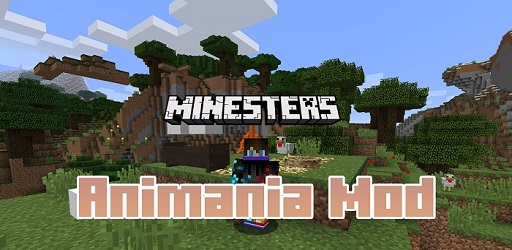 Description about Animania Mod
Animania: Best Minecraft Mod with new Animals, Breeds, Species
Animania is a Minecraft mod with over 8,500,000 downloads that add and replace several new passive mobs in Minecraft, make your world look more alive and you actually feel the variety of life in it. Animania mod adds multiple breeds, genres, behaviors, and a lot of species to the game. With significantly improved models and textures, the animals in Animania Minecraft look gorgeous! Anamania also comes with custom animations for the passive mobs.
Animals in Animania mod Minecraft have new behaviors that will affect the normal gameplay. You can't just build a temporary fence with nothing in it just like vanilla Minecraft. Instead, you need to build a place where it has a consistent food and water supply source. Some animals may need a playground so they can have fun. When an animal is attacked, nearby animals will detect the danger and start running away, so getting your food is now much more difficult. In Animania Minecraft mod, it's a top priority that you should keep your animals happy because if they don't get enough food and water, they will not produce top-tier resources at all!
Another great feature of Minecraft mod Animania is you can make friends with animals all over the world. To do so, simply feed them their favorite food. You can also breed new animals to create new breeds. If you've created all the breeds, you can win a big prize. We will not spoil it, you must download Animania and try it yourself.
The main new item in Mania mod studio is Troughs, which are the item you use to put food and water in to feed your animals. If you want to collect eggs from chickens, a nest is necessary. There are several new items in Animania like the mud block, salt, and salt lick to keep your animals entertaining. You can also craft a lead with leathers and strings, or craft a nametag to name your animals with string and a golden nugget. Other items you can from the animals are new meat, omelet, bacon, cheese, chocolate, and more!
Require
Note: All must use the same version
How to install Animania Mod
Make sure you have Forge Mod installed
Search and download any mod you like on our website.
You will get the .jar file after downloading, copy the file.
Press Window + R, type %appdata%, press Enter.
Navigate to the .minecraft folder, then to the mods If you don't have a mods folder, create one, paste the .jar file inside the mods folder
Download Animania Mod