Ever wonder storage system in Minecraft suck? BiblioCraft is the best choice! It's a Minecraft mod that adds a bunch of items to organize and store your stuff!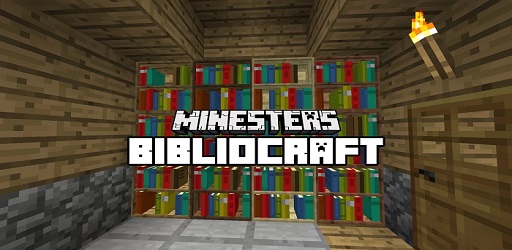 Description about Bibliocraft Mod
Bibliocraft: Best Minecraft Mod to Store and Organize Items
BiblioCraft is a decoration and management Minecraft mod that provides a bunch of new blocks to the game with only one main purpose, to help you organize your stuff easier. With over 71,000,000 downloads, the BiblioCraft mod proves its quality with a lot of good reviews and existence in so many Minecraft modpacks.
The first-ever item in Minecraft BiblioCraft is a bookshelf, where you can just put your books into the shelf and it's actually filled in of that same spot. So you have full control over how the bookshelf will look. Most of the blocks and items in BibloCraft are used to contain other items. For example, you can display your potions on the Potion Shelf. Just like the bookshelf, you can freely move the potion and order them to make the shelf look better.
Not only about the functionalities of the new blocks, but BiblioCraft Minecraft's blocks and items are also super vanilla friendly looking. You can use them to decorate your house and they can just fit in perfectly with the style you build, especially for medieval themes.
Besides blocks, the Biblio Craft mod also adds some new custom items with new functionalities like Tape Measure allows you to measure how far between the blocks. Or the Enchanted Plate to copy enchanted books. You can also craft an Atlas in Biblio Craft to keep track of your journey and mark some waypoints. The list goes on! So it's time to say goodbye to the old Minecraft storage system.
How to install Bibliocraft Mod
Make sure you have Forge Mod installed
Search and download any mod you like on our website.
You will get the .jar file after downloading, copy the file.
Press Window + R, type %appdata%, press Enter.
Navigate to the .minecraft folder, then to the mods If you don't have a mods folder, create one, paste the .jar file inside the mods folder
Download Bibliocraft Mod