CodeChickenLib Mod 1.12.2
CodeChickenLib is a collection of technologies that are designed to make many parts of Minecraft modding more convenient. Now you can Mod your game without any hassle!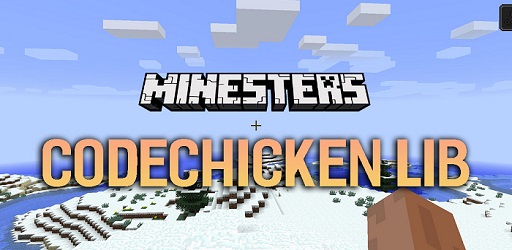 Description about CodeChickenLib Mod
Make Your Minecraft Modding Experience More Easier with CodeChickenLib
Players that mod in Minecraft are often challenged with various issues and difficulties during their modding experience. Therefore, CodeChickenLib brings you the mod library that must be installed in need of ChickenBones upgrades to function properly. CodeChickenCore downloads it for you automatically, and you don't have to do anything.
It enables a variety of features of Minecraft for modders that help them mod without any hassle. A number of libraries are included in CodeChickenLib, including those for 3D math and transformations, model representation; packets; configuration; colors, and some additional things.
This is not truly a standalone mod; CodeChicken Lib is a library that allows Minecraft to read & run algorithms related to rendering, 3D modeling, certain modifications, and code-related settings, among other things. You will be pleased with features such as Ender Storage Mod, which allows you to modify and link all Ender Chests together based on the color code of every chest.
The CodeChickenLib is a lightweight version for Minecraft that is simple to install and suitable for all gamers. With a few clicks, you may quickly and simply download the CodeChickenLib that has been introduced. One of the best beneficial features of this mod is the great add-on features and functionality that you can include in your next mod. When you use the CodeChickenLib, you would be able to rapidly develop a model rendering that is simple but very effective.
Require
Note: Need to install more required mods to use the best Mods, all must use the same version
How to install CodeChickenLib Mod
Make sure you have Forge Mod installed
Search and download any mod you like on our website.
You will get the .jar file after downloading, copy the file.
Press Window + R, type %appdata%, press Enter.
Navigate to the .minecraft folder, then to the mods If you don't have a mods folder, create one, paste the .jar file inside the mods folder
Download CodeChickenLib Mod