Are you a fan of the Dragon Ball series but love playing Minecraft as well? In this article, we'll cover a famous Dragon ball inspired mod called "Dragon Block C".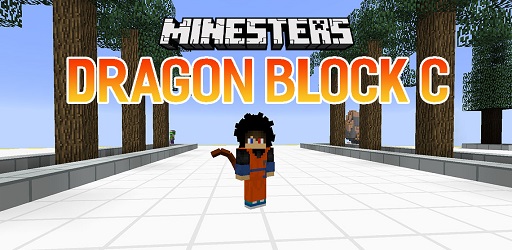 Description about Dragon Block C
Dragon Block C: Amazing Dragon Ball Mod in Minecraft
Dragon Block C is a Minecraft mod with over 150,000 downloads and heavily inspired by the Dragon Ball anime series. It adds several new weapons, armors, ores, biomes, gameplay, dragon ball stones, and a lot more! If you have a dream to become a Super Saiyan just like Songoku or Vegeta or to charge and fire a Kamehameha skill, Dragon Block C is the mod for you!
Developed in the golden age of Minecraft modding, Dragon Block C Mods did a really good job at bringing over a famous anime into the game without so many restrictions. In the Dragon Block C update, you can do pretty much anything that was happened in Dragon Ball like flying, using Ki energy, calling the Shenron, making a wish, traveling through space, visiting Namek planet, and even more!
Dragon Block C new update also comes with a lot of other features like the mission system where you can do and follow the storyline, the statistic screen where you can invest your skill point and see your overall stats, and the character-building system where you can freely customize your character and even choose a race like Saiyan or Namek. You can also play minigames in Dragon Block C 2022 to train and level up. About dimensions or biomes, you can travel to places like the Namek planet, the Vegeta planet, Enma place, or the Snake Road.
And that's it, my friend! If you want to immerse yourself in the Dragon Ball universe, then Dragon Block C is the mod for you! Simply head down to download Dragon Block C latest version. Remember to use Minecraft version 1.7.10 or above, with Forge Mod Loader, JBRA client, and JRMCore installed in order to play the mod.
Require
Note: All must use the same version
How to install Dragon Block C
Make sure you have Forge Mod installed
Search and download any mod you like on our website.
You will get the .jar file after downloading, copy the file.
Press Window + R, type %appdata%, press Enter.
Navigate to the .minecraft folder, then to the mods If you don't have a mods folder, create one, paste the .jar file inside the mods folder
Download Dragon Block C