Endercore Mod 1.12.2 → 1.10.2
A few mods like EnderIO, Massive Tech, and even Ender Zoo may be started with the help of this mod, Library EnderCore. One-Stop solution for all Ender Mods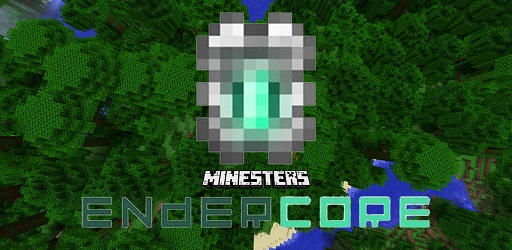 Description about Endercore Mod
Support Your Ender Mods with Minecraft Endercore Library
You can think of EnderCore as a mod that is used to program other mods. It has an open-source code. Based on the Ender Core, the mods keep changing the infrastructure and Minecraft style with a lot of care and attention to the source code. As a core mod, it has no additional functions other than assisting the mod developed by Ender Core itself.
Some unique mods, such as KitchenCraft, and CustomThings, make use of this core, mostly because the bulk of these modules have few users, and the creators have not updated their mods to work with recent versions of Minecraft. However, there is a fascinating mod that has transformed the gameplay of Minecraft, and it requires the installation of Ender IO with EnderCore in order to function properly when first launched.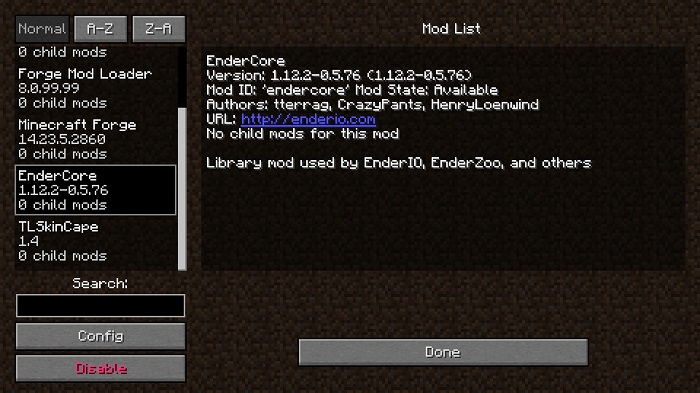 You must first download and install Minecraft Forge in order to be able to download Endercore. Then you can download the most recent version of Minecraft Endercore. This mod is very useful for players that have a large number of mods to manage. It may be difficult to keep track of all of your mods, but Endercore acts as a library, which makes it much easier to keep track of everything. The benefit of doing so is that not only will you save time, but your Minecraft game experience will be far more efficient.
Require
Note: Need to install more required mods to use the best Mods, all must use the same version
How to install Endercore Mod
Make sure you have Forge Mod installed
Search and download any mod you like on our website.
You will get the .jar file after downloading, copy the file.
Press Window + R, type %appdata%, press Enter.
Navigate to the .minecraft folder, then to the mods If you don't have a mods folder, create one, paste the .jar file inside the mods folder
Download Endercore Mod