Flans Mod is a Minecraft mod that adds vehicles, guns, armors, machines, and a lot of world war stuff just into the game to bring you an immersive war experience.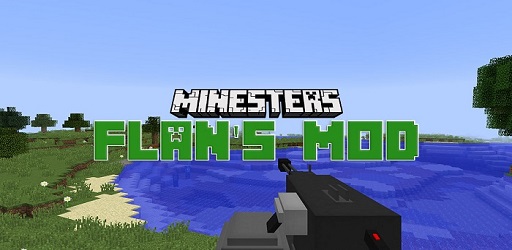 Description about Flans Mod
Flans Mod: Planes, Tanks, Machines, and Guns in Minecraft!
Ever imagine playing with guns, cars, planes, and tanks in Minecraft? That's what Flans Mod is all about! While the normal vanilla Minecraft has a peaceful and a little bit of a medieval theme, integrating modern gameplay into it is quite a challenge. And that's how Flan's Mod conquer this and reach 800,000 downloads!
Frans Mod Minecraft a bunch of vehicles, guns, armors, machines, and a lot of world war stuff just in a single mod. You can pretty much craft anything, drive a plane or a car with an immersive experience, and can even use a parachute and jump off from a higher place!
If you love hunting down zombies just like the The Walking Dead series? You can turn the game into it just by installing Flans Mods! Although the mod is abandoned by its owner and the latest version is the 1.12.2 version, Flanes mod is still getting a lot of likes due to its massive content and data packs.
You can configure and install Minecraft mods Flan on a server-side if you want since Flan's packs can work well in multiplayer. The content of this mod is suitable for building minigames such as Team Deathmatch or Capture the Flag. But it all completely depends on how you use it!
Require
Note: Need to install more required mods to use the best Mods, all must use the same version
How to install Flans Mod
Make sure you have Forge Mod installed
Search and download any mod you like on our website.
You will get the .jar file after downloading, copy the file.
Press Window + R, type %appdata%, press Enter.
Navigate to the .minecraft folder, then to the mods If you don't have a mods folder, create one, paste the .jar file inside the mods folder
Download Flans Mod