Hero's Harem Guild 0.1.2.3
Download Hero's Harem Guild APK latest version and lead your Guild to greatness. It offers a mix of role-playing and adventure as your team members fight for you.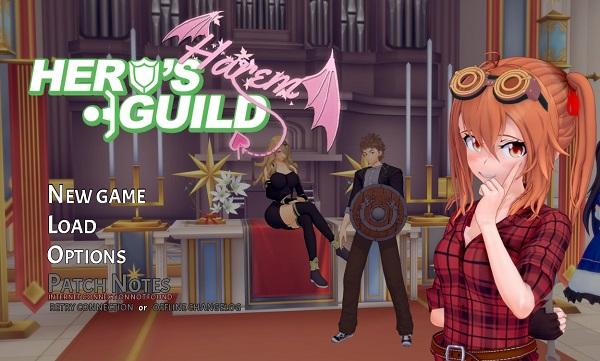 Description about Hero's Harem Guild
About Hero's Harem Guild APK 2023 – What is It?
Hero's Harem Guild APK for Android is an interactive game created by Komisari. You will start as an ordinary guy from humble beginnings who miraculously evades the clutches of a powerful demon.
As a result, you become a leader of a Guild comprising highly adventurous explorers. Your members are willing to give their all to make you happy, including working and fighting for you.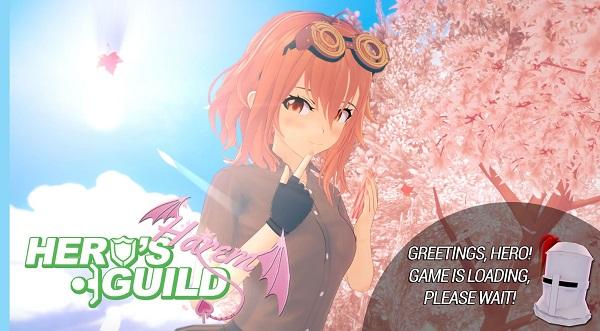 In your escapades, you must find ways to improve your guild since it will unlock exceptionally fulfilling relationships. Leveling up will also help you recruit new members, repair the town, cultivate beneficial relationships, and complete missions.
Overall, the Hero's Harem Guild APK download takes you on an epic adventure. The interactions you get while playing this unique game will remain etched on your mind for long!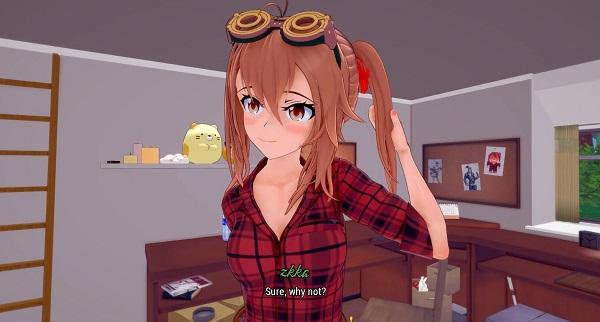 Exceptional Features of Hero's Harem Guild APK
Hero's Harem Guild introduces several exceptional features that elevate the gameplay to even greater heights, including:
Engaging Narrative and Gameplay.

 This game's storyline is full of twists and turns that keep players enthralled. The integration of role-playing elements, quests, and management mechanics adds depth and complexity to the gameplay, ensuring players remain invested and motivated.

Unlockable Animated Scenes.

 The game's emphasis on intimate moments is elevated by its inclusion of fully animated. Players can unlock these scenes by strategically improving the Guild, nurturing relationships, and completing quests.

Diverse Content Repository.

 This game offers over 5,000 images and an impressive 460 animations, ensuring an extensive and diverse content repository. This provides a wealth of visual elements, ensuring players are consistently exposed to fresh and captivating imagery.

Strategic Town Request.

 The introduction of town requests presents players with strategic challenges beyond the traditional RPG scope. Balancing resource management and request completion adds a layer of depth to the gameplay.

Customizable Accessories. 

The addition of customizable accessories introduces a layer of personalization and enhances gameplay functionality. This innovative mechanic allows players to tailor their tools to their preferences, creating a sense of ownership and agency over their experience.

Interactive Cutscenes.

 The enhanced cutscene mechanics give players greater control over their gaming experience. The ability to alter music and sound volume, skip or restart cutscenes, and receive notifications about upcoming events adds an interactive dimension to the game.
Conclusion
Hero's Harem Guild APK offers an exceptional blend of immersive storytelling and strategic gameplay. It challenges players to complete missions and unlock highly entertaining animations that will leave them yearning for more game time.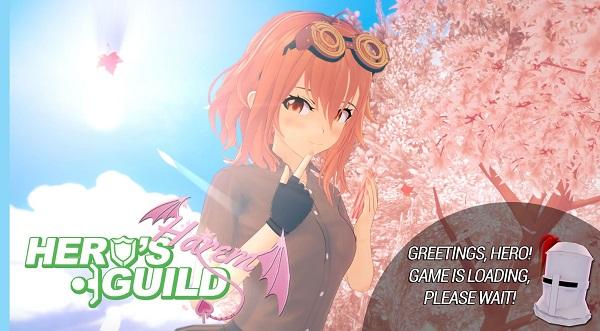 Its unlockable animated scenes and customizable accessories create a captivating experience ideal for players seeking adventure. If you want to test your leadership skills while enjoying unrivaled adventure, play Hero's Harem Guild APK. It will be worth every moment you spend on it!
Download Hero's Harem Guild