Hwyla Mod 1.16.5 → 1.12.2
The HWYLA mod in Minecraft offers some really cool and useful stuff. Download it now and get info about everything, from basic blocks to complicated machines.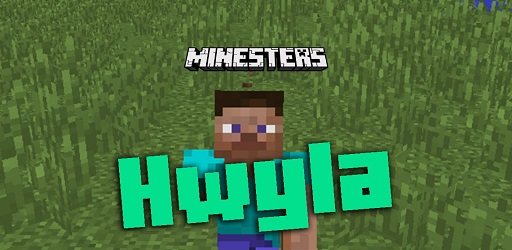 Description about Hwyla Mod
Make the Minecraft Gameplay Easier with the HWYLA Mod
With its blocky visuals and simple gameplay, Minecraft is undoubtedly one of the most distinctive games you'll find on the market. It's a game where you can build anything your imagination can dream up, from cathedrals to castles to roller coasters. But if you are bored with the usual gameplay, try HWYLA.
There's an entire universe of mods out there made just for Minecraft—mods that add everything from full-fledged story campaigns to new items, new mobs, and entirely new dimensions. Minecraft HWYLA mod gives you access to information about blocks to save your time and make your gameplay easier.
The HWYLA mod Minecraft is a fork of WAILA by ProfMobius, so if you've used WAILA in the past, this is going to feel familiar to you.
If you haven't used WAILA before, let me explain what it does: when you hover over an item or block, it gives you information about what that thing or block is—and (this is the best part!) how much durability that item has remaining before it breaks. This is helpful if you don't want to go to your inventory every time to check the name of an item and want some more information about it.
This mod was discontinued (kinda), but all of the add-ons and compatibilities created with the official version are 100% compatible with this fork. HWYLA Minecraft mod is available for both Forge and Fabric.
Looking for an HWYLA mod download? You can get it for free! After doing the HWYLA download, you just need to drop the zip file in the Minecraft mods folder on your PC.
Require
Note: Need to install more required mods to use the best Mods, all must use the same version
How to install Hwyla Mod
Make sure you have Forge Mod installed
Search and download any mod you like on our website.
You will get the .jar file after downloading, copy the file.
Press Window + R, type %appdata%, press Enter.
Navigate to the .minecraft folder, then to the mods If you don't have a mods folder, create one, paste the .jar file inside the mods folder
Download Hwyla Mod
Compatible Version
1.16.5 - 1.16.4 - 1.16.3 - 1.16.2 - 1.15.2 -1.15.1 - 1.15 - 1.14.4 - 1.12.2