iChunUtil 1.16.5 → 1.12.2
iChunUtil Mod is an abbreviation for iChun Utilities, a booting mod that's also meant to load other iChun mods such as iChun's Portal iChun's Door Gun.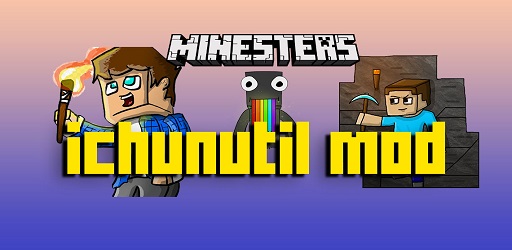 Description about iChunUtil
Boot All Your iChun Mods in Minecraft with iChunUtil Library
A skilled but lesser-known developer, iChun has a lot of potentials. Due to the fact that all of his mods are the result of an "accident," they are all of tiny sizes and have limited functionality. It may seem that iChun's modifications are straightforward, but the underlying mechanics are quite sophisticated since they directly modify the game's world.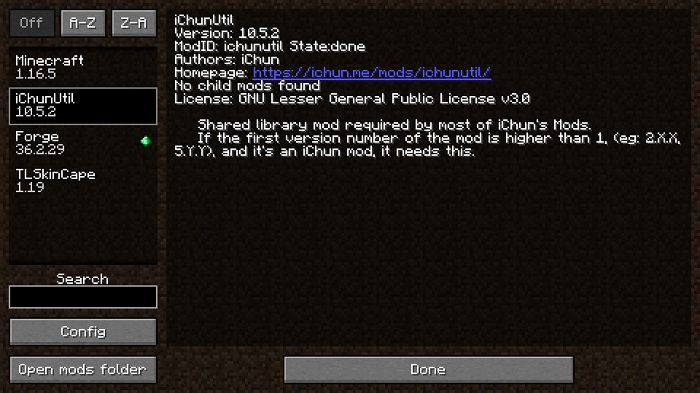 iChunUtil mods are fully compatible with everything in Minecraft, including other mods, and may seamlessly integrate and interact with them. Shortly put, iChunUtil Mod has a very high degree of compatibility with the Minecraft game engine. This Mod doesn't provide much new material compared to the others, so you can think of it as a collection of all of your mod files in one file. It is advantageous since you will have all of the mods in a single mod, eliminating the need to switch between multiple mods and saving time.
However, if you want to play iChun mods on a multiplayer server, this is a must-have, so be sure you download it before you begin playing. If you're using any iChun Mods, you may run into issues if you don't have the iChunUtil Mod installed. If this is the case, you should download it as soon as possible to avoid any game crashes. As previously said, this patch does not bring any new tools to Minecraft, but it helps enhance the game's overall performance.
Require
Note: Need to install more required mods to use the best Mods, all must use the same version
How to install iChunUtil
Make sure you have Forge Mod installed
Search and download any mod you like on our website.
You will get the .jar file after downloading, copy the file.
Press Window + R, type %appdata%, press Enter.
Navigate to the .minecraft folder, then to the mods If you don't have a mods folder, create one, paste the .jar file inside the mods folder
Download iChunUtil
Compatible Version
1.16.5 - 1.16.4 - 1.16.3 - 1.15.2 - 1.12.2 - 1.12.1 - 1.12