LLibrary is a collection of the most powerful modding tools available, which will assist you in making your modifications run much more smoothly and quickly.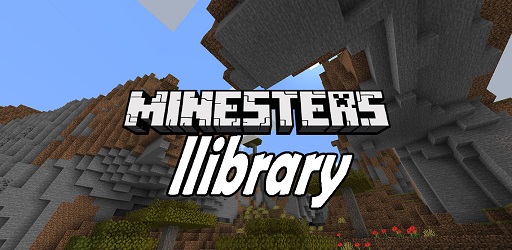 Description about LLibrary Mod
LLibrary – Make Your Modding Experience Very Smooth in Minecraft
How many times have you had to restart your game as a result of the frequent crashes that occur after installing a mod? LLibrary includes the most up-to-date and complex modding tools available, making it a must-have for any Modder hoping to have a more enjoyable experience when working with Minecraft mods.
In addition, Minecraft Mods that make use of LLibrary will operate more seamlessly and with more complexity. This results in fewer crashes and a more seamless overall performance. As LLibrary provides a clean environment, modding becomes considerably more straightforward, which makes modding much more enjoyable.
One great feature of this LLibrary Mod is that you no longer have to worry about keeping your Minecraft Mods up to date since it has an automated updater that updates your mods as and when they are required. LLibrary Mod is a simplified and lightweight program that improves your gaming experience without interfering with the game's performance.
In terms of compatibility with other mods, the LLibrary Mod is the finest of the bunch. For example, a weapon dictionary enables you to specify what sort of weapons you want to add so that other mods can function accordingly. For Modders who want to install mods in the most efficient manner possible, LLibrary is the most excellent solution currently available. We highly suggest you install the most recent version of the Mod in order to reap the full experience of it.
How to install LLibrary Mod
Make sure you have Forge Mod installed
Search and download any mod you like on our website.
You will get the .jar file after downloading, copy the file.
Press Window + R, type %appdata%, press Enter.
Navigate to the .minecraft folder, then to the mods If you don't have a mods folder, create one, paste the .jar file inside the mods folder
Download LLibrary Mod