Mantle Mod 1.18.1 → 1.12.2
Mantle mod is an essential Minecraft mod for several other famous mods like Tinker Construct and Natura. Without it, other mods may not run properly or be optimized.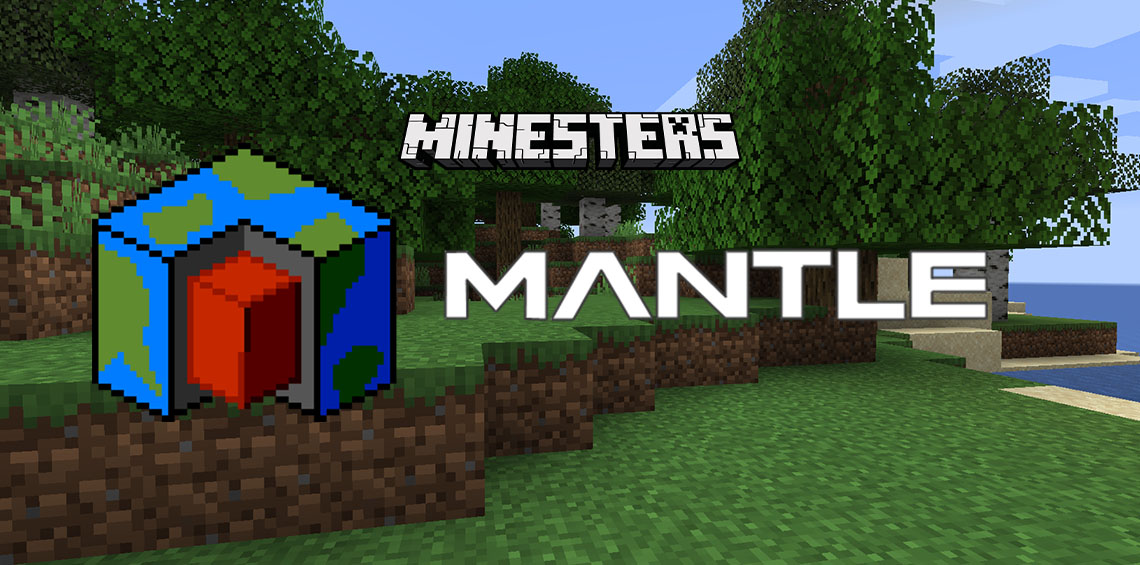 Description about Mantle Mod
Mantle Mod: Minecraft Shared Codes Library for Forge Mod
Mantle mod is a special Minecraft mod that has over 100+ million downloads. It was created by Slime Knights, boni, mDiyo, and progwml6 back in 2014 and is mainly used in many Minecraft modpacks. The reason Mantle Minecraft mod has so many downloads is that it's an essential mod for many other mods to run properly, some of them are Tinkers' Construct and Mechworks. Mantle Minecraft is used to store common code among several mods, minimize and optimize them to avoid redundant development in other mods.
Minecraft mantle mod does not add anything visually new into the game. Instead, it has an inventory and descriptive common code for other mods to share. This way, other modders, and existing mods can work more efficiently because it's already optimized and remove any redundant in the process. Mantle MC also remakes the heart bar display if your player has over 20 health, it changes the color of the heart instead of adding a new row.
With that being said, if you're playing any mods or modpacks that are required Mantle mod, you should install Mantle first to avoid any error occurring. You can find the download link for the Mantle mod below!
Require
Note: All must use the same version
How to install Mantle Mod
Make sure you have Forge Mod installed
Search and download any mod you like on our website.
You will get the .jar file after downloading, copy the file.
Press Window + R, type %appdata%, press Enter.
Navigate to the .minecraft folder, then to the mods If you don't have a mods folder, create one, paste the .jar file inside the mods folder
Download Mantle Mod
Compatible Version
1.18.1- 1.18 - 1.16.5 - 1.16.4 - 1.16.3 - 1.16.2 - 1.16.1 - 1.16 - 1.12.2 - 1.12.1 - 1.12