Redstone Flux Mod is a Library/Core mod by TeamCoFH, necessary to run other mods. This Core mod saves resources and supports several mods simultaneously.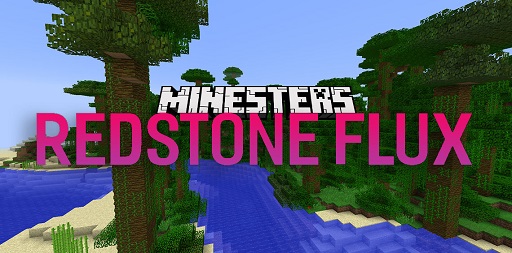 Description about Redstone Flux
Make Your Redstone Flux Become More Stable and Compatible with Mods
Redstone Flux is a kind of energy that was first introduced by Thermal Expansion 3, substituting the previously utilized Minecraft Joules and so eliminating the need for BuildCraft as a power source. Redstone Flux operates as a very simplified type of power that is intended to be simple to use and have a minimal influence on server performance.
Redstone Flux, which was first featured in CoFH Core and then made available as a standalone mod, was built as an API that enabled any mod to use this as its power machine, allowing it to be used by any mod. Since it has been incorporated by a significant number of modifications over the years, it has marked the starting of a new age of cross mod compatibility and mod connections, allowing players to produce, transfer, and consume power using equipment and devices from a variety of different mods at the same time.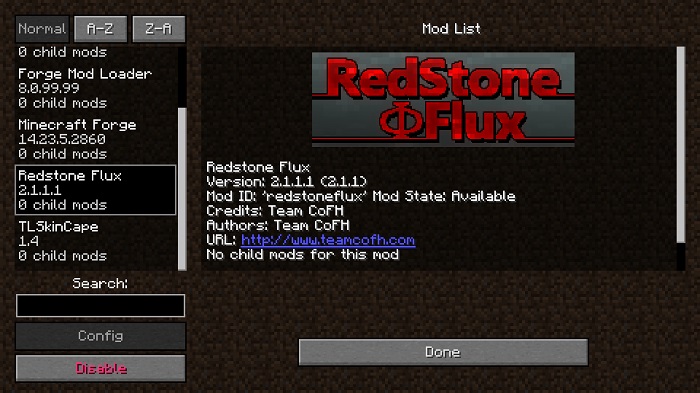 RedstoneFlux Mod is a support mod, which means it will have no impact on Minecraft when installed on its own, but it will assist other mods in working properly. Redstone Flux Mod incorporates a common set of code from the modifications it supports in order to minimize file size, save time, and improve performance. This API does not add anything new to Minecraft. There are more developments that can use it to get a better Redstone Flux option than Forge Energy. Coders may choose from a predefined template.
Require
Note: Need to install more required mods to use the best Mods, all must use the same version
How to install Redstone Flux
Make sure you have Forge Mod installed
Search and download any mod you like on our website.
You will get the .jar file after downloading, copy the file.
Press Window + R, type %appdata%, press Enter.
Navigate to the .minecraft folder, then to the mods If you don't have a mods folder, create one, paste the .jar file inside the mods folder
Download Redstone Flux