Download Toziuha Night APK latest version for an epic side-scrolling platformer experience. It features non-linear maps in a dark, gloomy, and enemy-infested world.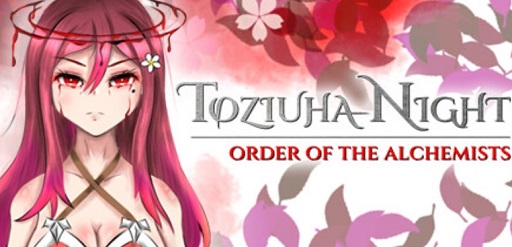 Description about Toziuha Night
Why Toziuha Night APK Download?
Toziuha Night APK 2023 is a Metroidvania RPG game offered by Danny Garay. It features a retro pixel art style (32-bit console) combined with advanced lighting & shadows. It challenges you to explore dozens of levels filled with platforming, battle sequences, and puzzles.
Its non-linear maps are set in a dark world with a horror/fantasy vibe characterized by gloomy forests, ruined villages, demon-infested dungeons, and Count Dracula's castle. In addition, you will come across formidable foes such as zombies, ghouls, skeletons, and beyond.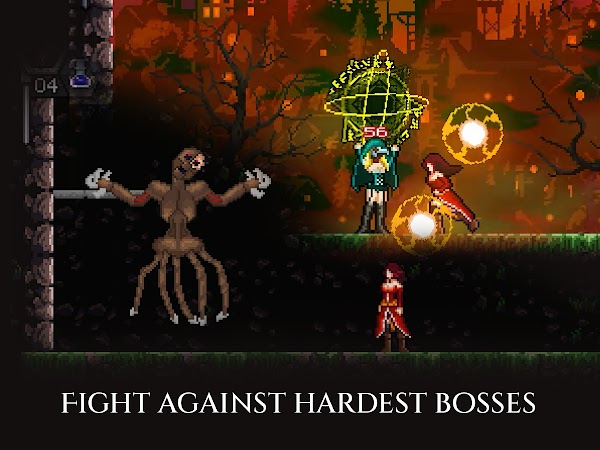 To fight your opponents, you must rely on both the sword and magical spells. The game also contains various chemical elements such as lithium, copper, iridium, and titanium that can be utilized to craft powerful upgrades or items. Download Toziuha Night APK for Android and embark on an enthralling exploration of the unknown to fend off relentless foes.
Toziuha Night APK - Gameplay Analysis
Embark on an action-packed quest as Xandria, a talented alchemist with a menacing iron whip. Your mission? To battle dangerous demons and compete against other powerful alchemists to obtain the coveted millenary power.
Test and refine your alchemical capabilities, becoming an unmatched contender in this pulse-pounding game! You must demonstrate to the world that you possess the potential to reign supreme.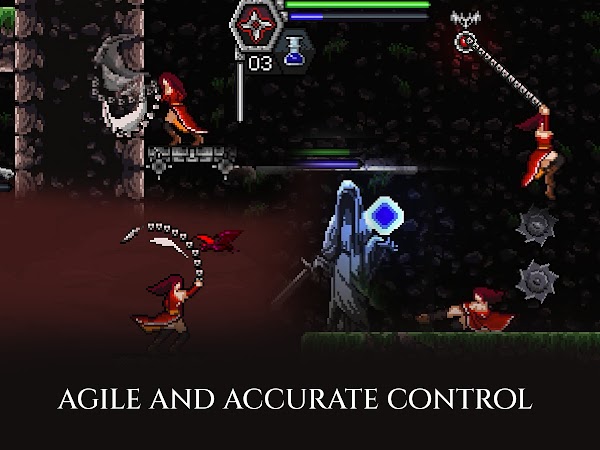 Fortunately, the controls & game mechanics are easy to understand and highly responsive. In addition, the game offers a smooth and intuitive interface, making navigation easier. This leaves you to focus on the game's primary objective - defeating enemies and exploring the world.
Unique Features of Toziuha Night APK
Captivating Symphonic Music.

You'll be entranced by the game's hypnotic symphonic music, ensuring every minute spent on the gameplay is memorable.
Offline Gameplay.

With this game, you can experience the thrill of gaming on the go since it doesn't require an internet connection.

Customizable Touch Controls.

Personalize the touch controls to your exact preferences, making gameplay smoother and more comfortable. Plus, you can even use gamepads with this device.

Available in Two Languages.

The game is available in English and Spanish, making it accessible to a wider audience.

Free & Open Source.

Toziuha Night APK is a free and open-source game, and anyone can be part of its growth. Participate in the development process while playing one of your favorite games.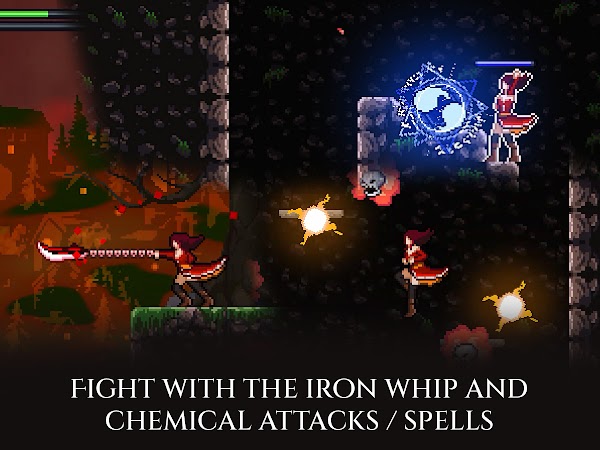 Conclusion
Get ready for an adventure of a lifetime as you explore the unknown territories in Toziuha Night APK. With its captivating side-scrolling action platformer game, you'll battle against formidable foes and wield magical powers previously thought impossible. Its delightful exploration across mysterious maps will leave you spellbound.
Download Toziuha Night