Travelers Backpack 1.12.2
Minecraft Backpack provides a lot of custom backpacks that can store more items by simply right-clicking them. You can also dye and rename your Minecraft backpacks.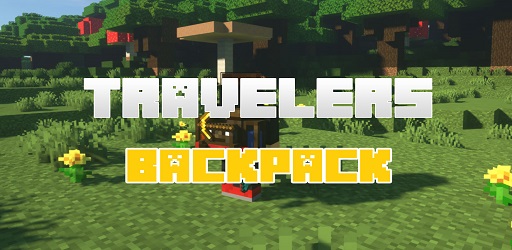 Description about Travelers Backpack
Minecraft Backpack: Store More Items with Backpack Mods
Minecraft is a sandbox survival game with many more interesting aspects in it like building, adventure, and PVP. If you're lucky enough to find a good play to settle a base, inventory or storage is not a big issue since you can just make yourself a chest system and store all of your items in one place. But how about you like adventuring into the farther land, discovering and conquering dungeons, or on your long mission? That's why Minecraft Backpack Mod is made!
When it comes to Minecraft backpack, there are a lot of mods out there that do similar things. Add a new item into the game to contain more items just like a shulker box. But the thing is, you can just right-click the backpack item to deposit or withdraw your items, no need to place the item down like shulker boxes. Some backpack mods may require you to place the backpack down, but it's not a good experience so we will only cover the Useful Backpacks Mod in Minecraft.
In Backpacks Mod Minecraft, you can craft your small backpack with 8 leathers, which has the container like a single chest. And a big backpack with 8 tanned leathers, for double container size. You can dye and rename your backpack for easy usage and organize your stuff without too much effort. That's why Minecraft Backpack Mod is so popular!
And not stop there with regular backpacks, Backpacks Mod Minecraft also provides you with Craftable Backpack and Ender Backpack, which functions just like a crafting table or ender chest. Pretty handy and useful!
Require
Note: Need to install more required mods to use the best Mods, all must use the same version
How to install Travelers Backpack
Make sure you have Forge Mod installed
Search and download any mod you like on our website.
You will get the .jar file after downloading, copy the file.
Press Window + R, type %appdata%, press Enter.
Navigate to the .minecraft folder, then to the mods If you don't have a mods folder, create one, paste the .jar file inside the mods folder
Download Travelers Backpack