Applied Energistics 2 1.18.2 → 1.12.2
Applied Energistics 2 provides a new core mechanic to the game where you will work with the new energy system called ME. Let's AE2 help you conquer Minecraft!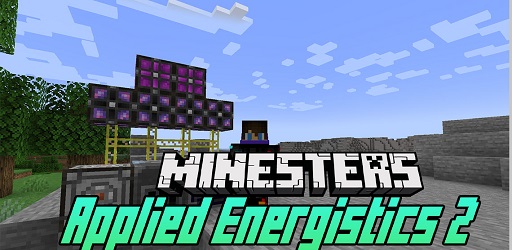 Description about Applied Energistics 2
Applied Energistics 2: Work with ME Energy to Conquer Minecraft
Applied Energistics 2 is the second series of the mod created by AlgorithmX2. With over 83,000,000 downloads and a long history (this mod was made in 2014), Applied Energistics has made into many modpacks by its quality as well as how useful it is. In Minecraft Applied Energistics 2, you will mainly work around the concept of using a new Energy called "ME", and transforming it into many forms in a unique way.
Applied Energistics 2 mod provides a large amount of content, mainly about technology and automation purpose. It also introduces you to a lot of new ores, machines, wires, and a new game mechanic that you've never seen in Minecraft before. The great thing in Applied Energistics Minecraft is you can have a massive storage system with a working crafting bench by using the wiring technique. With this setup, you can literally pull any items from inventory far away to craft anything you like and put them back in the storage.
About the automation part in Applied Energistics mod, you can start generating energy and transfer them with pipes to other machines. Certus Quartz is an essential new ore in AE2 since it's required for many special recipes. You can also craft Quartz tools in Applied Energistics, it's equivalent to iron tools in Minecraft. If you need any further help to set up the machines, there is a whole wiki for this mod containing a lot of tutorials.
Require
Note: All must use the same version
How to install Applied Energistics 2
Make sure you have Forge Mod installed
Search and download any mod you like on our website.
You will get the .jar file after downloading, copy the file.
Press Window + R, type %appdata%, press Enter.
Navigate to the .minecraft folder, then to the mods If you don't have a mods folder, create one, paste the .jar file inside the mods folder
Download Applied Energistics 2
Compatible Version
1.18.2 - 1.18.1 - 1.17.1 - 1.16.5 - 1.12.2