MaLiLib Mod 1.18.1 → 1.16.2
MaLiLib includes all of the mod configuration settings, key bindings, GUI code, and other utility features. All the things that are required in a Minecraft Mod.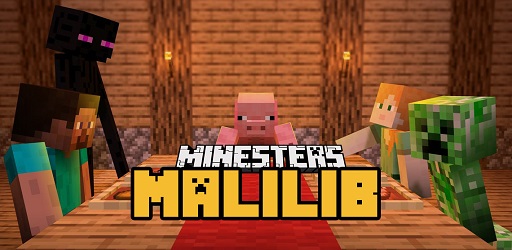 Description about MaLiLib Mod
MaLiLib – Configure your Minecraft Mod to Run Without any Issues
MaLiLib is a library mod that contains some common code for masa's client-side LiteLoader, Rift, and Fabric mods. MaLiLib can be found in the library mods category. This is a fantastic option if you utilize these mods since it makes everything quite simple to manage.
The mod includes certain common code that had previously been replicated in most of the mods, such as key binds that are capable of being controlled with multiple keys, setup GUIs, and other features. LiteLoader, Rift, and Fabric versions of popular mods like Item Scroller, Litematica, MiniHUD, TellME, and Tweakeroo need the use of MaLiLib in order to function properly.
The most appealing quality of this mod is its compatibility with and flawless performance on a wide range of computers, from high-end to low-end. However, it is important to keep everything updated since everything must be updated to operate effectively.
As MaLiLib is so small and lightweight, it is very appreciated among Minecraft players. Please feel free to download the most recent version of the MaLiLib mod for the time being, and we hope that you will recognize its worth and put it to good use in order to enhance your Minecraft play experience.
Require
Note: All must use the same version
How to install MaLiLib Mod
Make sure you have Forge Mod installed
Search and download any mod you like on our website.
You will get the .jar file after downloading, copy the file.
Press Window + R, type %appdata%, press Enter.
Navigate to the .minecraft folder, then to the mods If you don't have a mods folder, create one, paste the .jar file inside the mods folder
Download MaLiLib Mod
Compatible Version
1.18.1 - 1.18 - 1.17.1 - 1.17 - 1.16.5 - 1.16.4 - 1.16.3 - 1.16.2