MiniHUD Mod 1.18.1 → 1.16.2
MiniHUD Minecraft is a client-side statistics and overlay rendering mod that adds a graphical user interface. You can now get game stats right on your screen.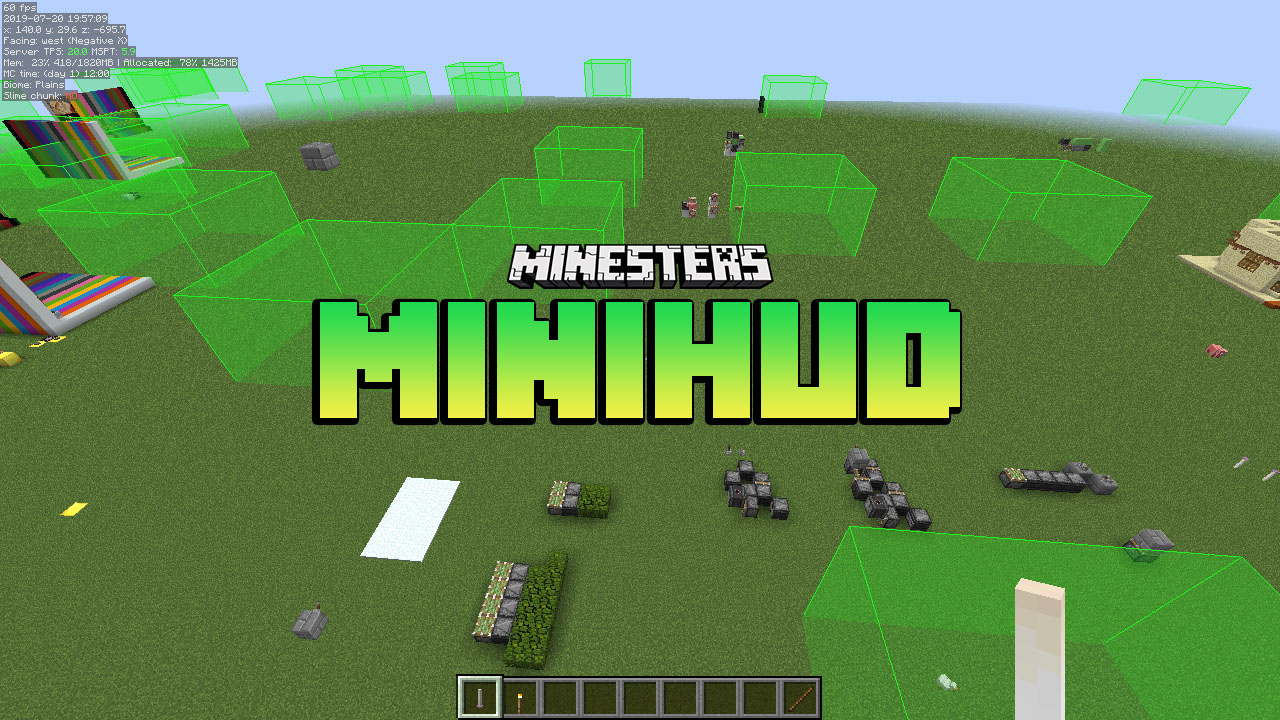 Description about MiniHUD Mod
MiniHUD: Get your game stats and overlay rendered with MiniHUD Minecraft mod
Minecraft is a block-based phenomenon. You may build a fortress and then plunge into an ever-deepening chasm for all eternity in this unique game, but it could use some Minecraft mods to enhance the experience even more. One of them is the MiniHUD mod. Consisting of hundreds of downloads, the mod has become so widespread and is being utilized by a large number of Minecraft builders because of the special features it provides.
When you have a large number of Minecraft modifications loaded, you will most likely discover that the game's primary stats aren't very useful. That's when MiniHUD can be helpful in a variety of situations, from locating your coordinates to protecting your farm from mobs. Another nice feature of the MiniHUD mod is that it allows you to view the light levels emitted by blocks and torches, ensuring that your builds are adequately illuminated.
In the MiniHUD mod, you may take advantage of the shape render features to see how far away the mobs are spawned from your fortress, allowing you to quickly defend your village against any potential attacks. MiniHUD mod Minecraft is the most fantastic Minecraft mod available, and it is updated on a regular basis to stay up with the most recent Minecraft version itself. For the time being, you may download the MiniHUD mod 1.18.1 version and make use of the many useful features it offers. Make sure to test each and every feature since you never know when you may need one.
Require
MaLiLib Mod
Note: All must use the same version
How to install MiniHUD Mod
Make sure you have Forge Mod installed
Search and download any mod you like on our website.
You will get the .jar file after downloading, copy the file.
Press Window + R, type %appdata%, press Enter.
Navigate to the .minecraft folder, then to the mods If you don't have a mods folder, create one, paste the .jar file inside the mods folder
Download MiniHUD Mod
Compatible Version
1.18.1 - 1.18 - 1.17.1 - 1.17 - 1.16.5 - 1.16.4 - 1.16.3 - 1.16.2