Patchouli Mod 1.18.2 → 1.12.2
Patchouli Mod lets any Modder or modpack maker swiftly build attractive books full of user experience-enhancing features. Now make your wisdom guide in Minecraft!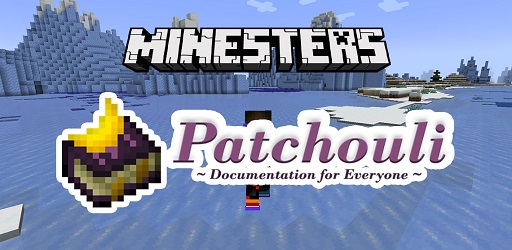 Description about Patchouli Mod
Patchouli Mod – Build Your Guidebook Documentation for Minecraft
We've all wanted to document our gaming experiences and knowledge about game tools and modifications in some way; therefore, Patchouli Mod systems let any modder or modpack developer swiftly build gorgeous books that are packed with features that improve the user experience.
It enables the construction of in-game guidebooks that are rich in information using json files. It is possible for modpack creators to include them or for mods to do so directly. It is possible that certain chapters of books contributed by Patchouli will be locked behind advances, which means that some chapters may not be exposed to players until they finish a specific mission.
Now, developers of huge assemblies may drastically simplify the gameplay by including some important advice in this book that will be of great assistance throughout the gameplay process. The fact that the book may include photos and models from the game, as well as screenshots and links, are also worth trying!
One great feature of this Mod is that you don't have to know how to code since everything can be done in the game! You may download the most recent version of the Mod and combine it with other mods to make it function properly. Make sure to add photographs and screen captures to make your guidebook more visually appealing to users.
Require
Note: All must use the same version
How to install Patchouli Mod
Make sure you have Forge Mod installed
Search and download any mod you like on our website.
You will get the .jar file after downloading, copy the file.
Press Window + R, type %appdata%, press Enter.
Navigate to the .minecraft folder, then to the mods If you don't have a mods folder, create one, paste the .jar file inside the mods folder
Download Patchouli Mod
Compatible Version
1.18.2 - 1.18.1 - 1.17.1 - 1.16.5 - 1.16.4 - 1.15.2 - 1.12.2