Dandelion Texture Pack 1.18.2 → 1.15
Minecraft Dandelion is a new-age Minecraft texture pack that was created in 2021. It provides a warm atmosphere and cartoony texture without being too childish.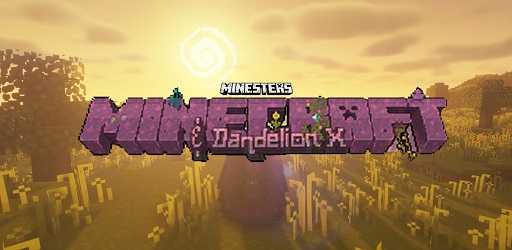 Description about Dandelion Texture Pack
Minecraft Dandelion Texture Pack: New Age Cartoon Resource Pack
Minecraft Dandelion (or Dandelion X) is a new-age Minecraft texture pack that was created in 2021. With great quality and unique appearance, the Dandelion texture pack reaches over 300,000 downloads just in a short amount of time. So what's do Dandelion Craft introduce? Let's find out!
Dandelion Minecraft provides an overall warm atmosphere and cartoony texture without being too childish. You can see the yellow tone everywhere in the world, even in the mushroom island biome. While in the desert, the sand no longer looks hot, and they're even colder at night when the sand block turns blue representing the temperature decreasing.
Within Dandelion Minecraft Texture Pack, every light sources become vibrant and gloomy in the dark. The whole world becomes alive when the sun is rising, bringing the orange tone to the world. And when it's dark, the Dandelion resource pack does not become scary compared to other texture packs, since it still remains in the cartoon category.
Many natural and building blocks in Dandelion has randomized texture, which will randomly display a different texture each time the blocks are generated. You can also replace the block to choose your favorite texture. Some of the blocks that support this feature are Logs, Planks, Stems, Soul Sand, End Bricks, Glow Lichen, Basalt, Leaves, Mossy Cobblestone, Amethyst, and a lot more!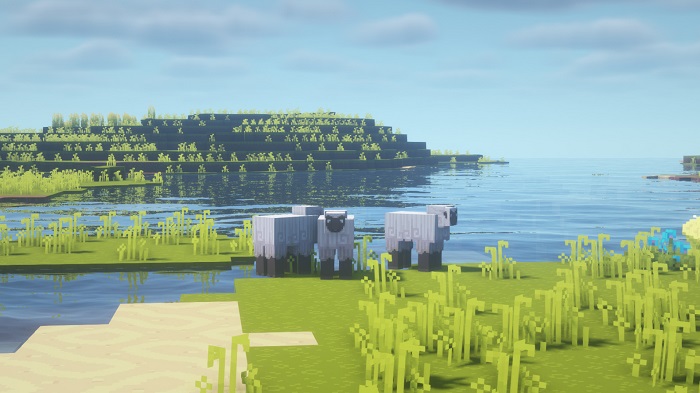 With a resolution like vanilla Minecraft, the Dandelion 16x texture pack gives a better look to the world without modifying it too much. You can easily recognize pretty much every block without too much effort. And with this small resolution, the Dandelion texture pack does not require a strong computer to run. Especially if you already installed Optifine.
To fully experience this texture pack, it's recommended to install Complementary shaders with Optifine to overall enhance the beauty of the pack. There are two presets of Dandelion for you to test out. If you have a strong enough computer, a high option is definitely a choice! Otherwise, just pick a balanced option.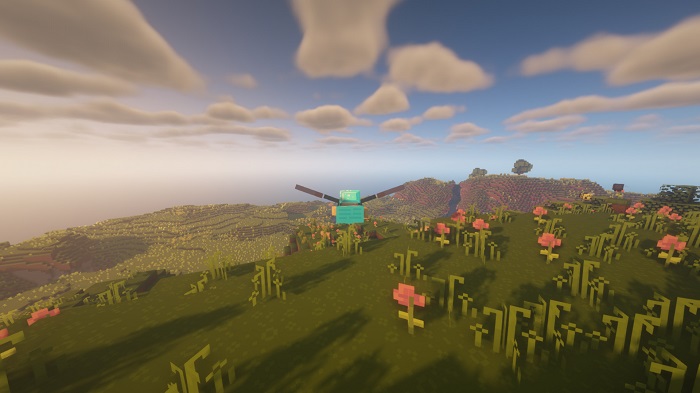 Dandelion recently just release an update about the new Minecraft 1.19 update, which contains a texture for many new blocks like the Mangrove wood and its variants. Mud block, tadpole, and frog are also in this update.
How to install Dandelion Texture Pack
Search for Minecraft resource packs or texture packs on our website and download it. The result should be a zip file.
Press Window + R to open a Run dialog, type in %appdata% then press Enter.
Navigate to the .minecraft folder, then the resourcepacks
Move the zip file you've downloaded earlier here. Finish installation
Download Dandelion Texture Pack
Compatible Version
1.18.2 - 1.18.1 - 1.18 - 1.17.1 - 1.17 - 1.16.5 - 1.16.4 - 1.16.3 - 1.16.2 - 1.16.1 - 1.16 - 1.15.2 -1.15.1 - 1.15