fWhip Texture Pack 1.16.4
fWhip texture pack is gaining popularity over time because of its lightness. In this article, we'll list why this Minecraft resource pack has so many advantages for builders!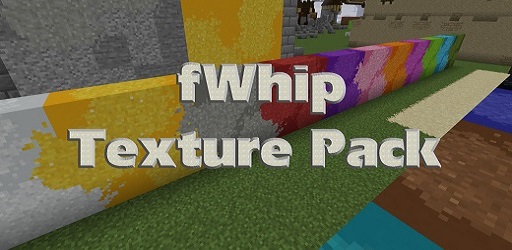 Description about fWhip Texture Pack
fWhip Texture Pack: What is Special About this Resource pack?
If you're a Minecraft builder, I bet you must have at least one or two Minecraft resource packs installed in your game. Yep! We're talented builders, and we also want our builds to be much better and better!
Today, I will go through a Minecraft texture pack called "BwW", created by fWhip. Let's see if fWhip texture pack can satisfy your needs and make your builds look even cooler than before!
1. Who is fWhip?
fWhip is an American Minecraft Youtuber with incredible building skills. He can build really well on both single survival world and a lot of his SMP series, which are Minecraft X Life SMP, Jeremyism, and Empires SMP.
Along with his building talent, fWhip is also created himself a resource pack and uses that in most of his videos. Making his content to be very unique and really cool to watch!
2. What is fWhip texture pack?
BwW texture pack is a Minecraft resource pack created by fWhip. This resource pack has so many advantages for builders since it's basically cleaning the texture of almost every single block in Minecraft.
One feature of the fWhip resource pack is you can combine this texture pack with Optifine. Then turn on the Connected Texture setting. Now your world will look a lot more different!
You can see how the grass blends in with the Dirt, and how the Sand (Concrete) block connects with another block. A lot of Minecraft resource packs did this too, but the fWhip texture pack has done a super good job to make the blend-in effect look seamlessly!
While some texture packs may charge you some money to download, the fWhip resource pack does not! You can freely download and use it whenever you want, as long as you don't sell it. You won't, right?
With most of the texture remade, it's surprising that the pack only takes 2.4MB of your hard disk, which is much smaller if you prefer to download a song.
And as it belongs to fWhip, he's very active when creating content and updating his texture pack as well. So we can expect in the future, he will continue updating the BwW resource pack with a lot more features and blocks.
Minecraft Java is the best platform to install this texture pack. But you can try on Bedrock and Window 10 platforms as well. You can scroll down to download fWhip texture pack for free! We also leave a guide in case you don't know how to install a resource pack in Minecraft.
And that's it! Now you can enjoy the fWhip resource pack in your game! Remember to use Optifine and turn on all of the Quality and Detail settings so you can experience the pack in its highest quality.
How to install fWhip Texture Pack
Search for Minecraft resource packs or texture packs on our website and download it. The result should be a zip file.
Press Window + R to open a Run dialog, type in %appdata% then press Enter.
Navigate to the .minecraft folder, then the resourcepacks
Move the zip file you've downloaded earlier here. Finish installation
Download fWhip Texture Pack
Compatible Version
1.16.4 - 1.16.3 - 1.16.2 - 1.16.1 - 1.16