Jolicraft 1.18.2 → 1.12.2
Rustic and cartoony, that's what the Jolicraft texture pack brings! But deep inside is the whole story and fantastic custom blocks with custom animation!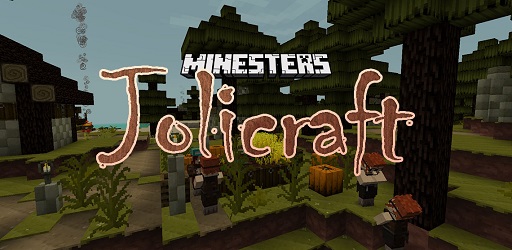 Description about Jolicraft
Jolicraft: The Perfect 16x Resolution Minecraft Texture Pack
Jolicraft is a rustic Minecraft texture pack that was created by Jolicoeur back in 2012. With a resolution equal to vanilla Minecraft, the Jolicraft texture pack brings the same mood and feeling to the game with a fully personalized pack. Let's see what Jolicraft offers!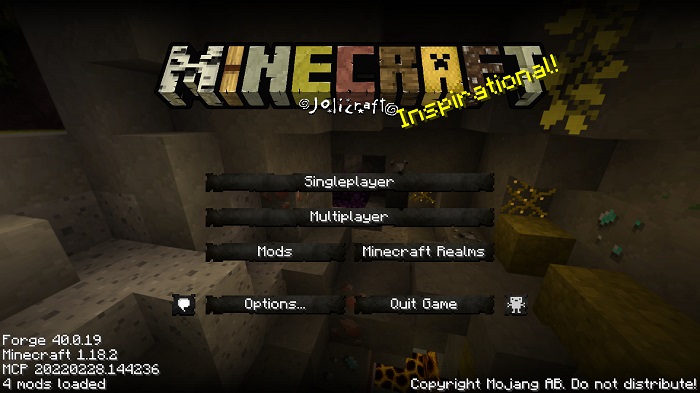 First of all, you can easily notice that Minecraft texture pack Jolicraft has a cartoony style. All blocks, items, and mobs in this pack look so crisp and vibrant. With the overall enhancement in the color, you can feel like the Minecraft world is much easier and not as creepy at all. Let's wait until you see all the mobs, their face looks goofy and may bring you a smile.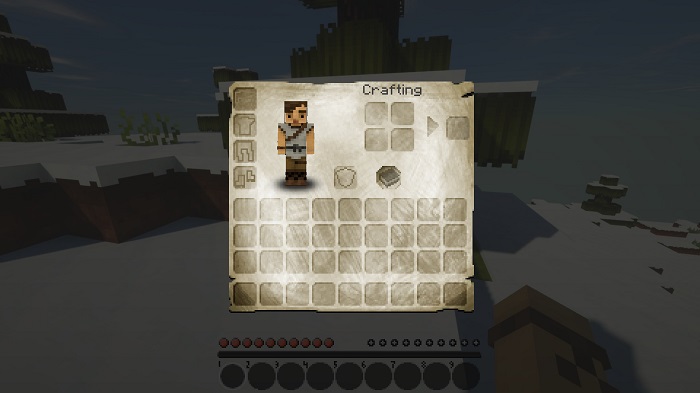 The great feature about the Jolicraft Minecraft texture pack is it actually has custom GUI and hud, either the inventory to any other GUIs like chests and furnaces. Liquid like water and lava in Joli Craft is also has a custom animation. The sky and water also change their color depending on the time of day and the biome they're in. That's how the world is more alive with this pack!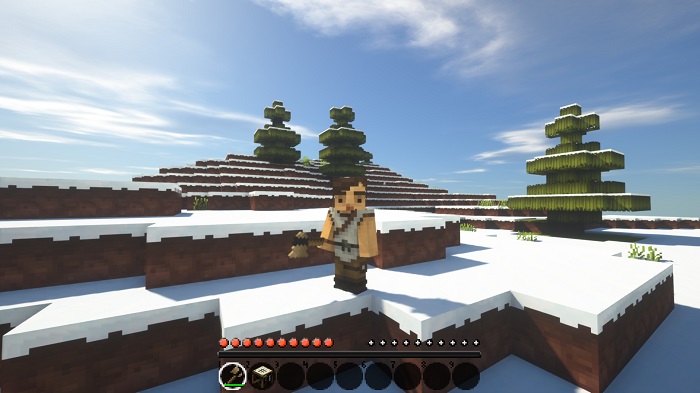 With a long history, Minecraft Jolicraft has many amazing and personalized features like the swirly smoke effect, custom break animation effect, tic tac toe cake, custom welcome screen, and a lot more! So if you're looking for a light texture pack, the Minecraft Jolicraft texture pack is definitely a choice!
Combine with Shaders
Best Texture Pack experience recommend using Shaders
How to install Jolicraft
Search for Minecraft resource packs or texture packs on our website and download it. The result should be a zip file.
Press Window + R to open a Run dialog, type in %appdata% then press Enter.
Navigate to the .minecraft folder, then the resourcepacks
Move the zip file you've downloaded earlier here. Finish installation
Download Jolicraft
Is it possible to play Jolicraft in these versions
1.18.2 - 1.18.1 - 1.18 - 1.17.1 - 1.17 - 1.16.5 - 1.16.4 - 1.16.3 - 1.16.2 - 1.16.1 - 1.16 - 1.15.2 -1.15.1 - 1.15 - 1.14.4 - 1.14.3 - 1.14.2 - 1.14.1 - 1.14 - 1.12.2