MineColonies Mod 1.18.2 → 1.16.5
Ever want to build your own empire in Minecraft? Even with villagers and custom roles or buildings? MineColonies is a Minecraft mod you're looking for!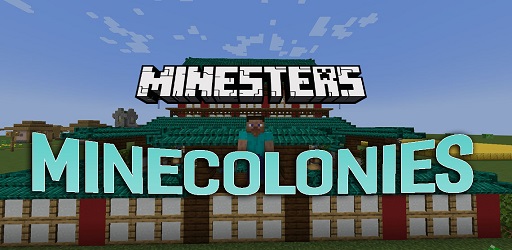 Description about MineColonies Mod
MineColonies: Grow Your Own Empire in This Minecraft Mod!
MineColonies is an ultimate NPC-improved and interactive Minecraft mod that allows you to improve your relationship with villages, organize a town, or even an empire with different villager roles and automation stuff. With over 25,000,000 downloads, Minecraft MineColonies bring you to the civilization age where you start your colony and conquer the Minecraft world!
Within MineColonies mod, you will prove your leadership ability by communicating and providing what your people need. You can recruit different villages with various specialties like the Farmer, Builder, Forester, Fisher, Miner, Smelter, Guard, Baker, Cook, Courier, Composter, and a lot more! You can interact with every single one of them just for chit chat purposes, or to give them an order to do specific tasks like building custom structures, farm crops, mine ores, catching fish, chop logs, …. And the special about MineColonies Minecraft is each colony will be different depending on the biome and style you decided to build. So it's all about your choice!
You can even install Minecraft mod MineColonies on any server and play it with your friends. And it will be a lot more exciting if each people is strong with different aspects, connect with each other to create a stronger colony. If you're playing Minecraft MineColonies mod on version 1.15.2 or higher, we would recommend using a MineColonies Immersed texture pack to add voice lines into the mod, making it more realistic and alive.
Require
Structurize
Domum Ornamentum
BlockUI
Multi-Piston
Note: Need to install more required mods to use the best Mods, all must use the same version
How to install MineColonies Mod
Make sure you have Forge Mod installed
Search and download any mod you like on our website.
You will get the .jar file after downloading, copy the file.
Press Window + R, type %appdata%, press Enter.
Navigate to the .minecraft folder, then to the mods If you don't have a mods folder, create one, paste the .jar file inside the mods folder
Download MineColonies Mod
Compatible Version