Mizuno's 16 Craft Texture Pack 1.18.1 → 1.16.5
With Mizunos 16 Craft, you'll have access to some of the most stunning visuals of Minecraft. This one surely is a great option for your gaming experience!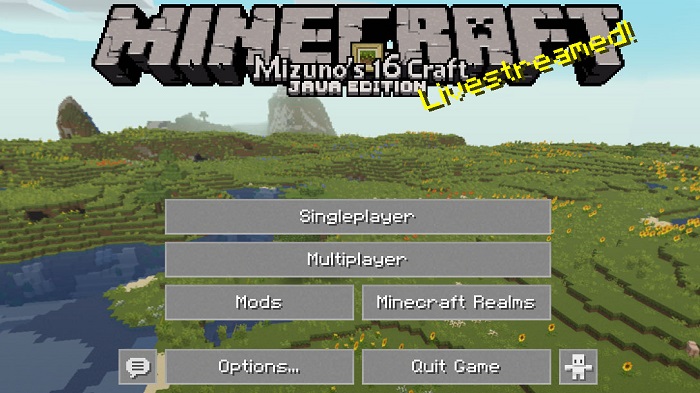 Description about Mizuno's 16 Craft Texture Pack
Mizunos 16 Craft – Bring Stunning Visuals to the World of Minecraft
For years, the absence of textures and aesthetics in Minecraft has been a source of frustration for many players. Not anymore, many players will fall in love with the Mizuno 16 Craft texture pack because of how great the graphics appear in the game. The unique aspect of the Mizuno 16 Craft is the consistency with which all block appearances match. That enhances the game to progress to a new visual level.
In many cases, the textures in low-resolution resource packs look dreadful. Most low-resolution texture packs are still unable to take Minecraft's visual environment to the next level because of their low-quality textures. Mizuno 16 Craft, on the other hand, lets you make use of the incredible texture pack without slowing down your computer. Using the Mizunos mod, you'll discover a stunning color scheme and art-inspired textures.
A pleasurable gaming experience is possible due to its clean and noiseless textures, which prevent eye strain. It was made to look great even though it has a low resolution of 16 x 16. Among the mod's significant additions are a new sky and armor, as well as new plants and grassland. Once you start playing, you'll discover a lot more.
This texture pack enables those who have low-end machines to enjoy this pack to the same extent that someone who has a high-end machine. You'll be amazed by the quality of the textures in this Resource Pack anytime you play this game. Definitely check out the new features that have been introduced to improve your overall experience.
How to install Mizuno's 16 Craft Texture Pack
Search for Minecraft resource packs or texture packs on our website and download it. The result should be a zip file.
Press Window + R to open a Run dialog, type in %appdata% then press Enter.
Navigate to the .minecraft folder, then the resourcepacks
Move the zip file you've downloaded earlier here. Finish installation
Download Mizuno's 16 Craft Texture Pack
Compatible Version
1.18.1 - 1.18 - 1.17.1 - 1.17 - 1.16.5 - 1.16.4 - 1.16.3 - 1.16.2 - 1.16.1 - 1.16