Stay True Texture Pack 1.18.1 → 1.16.5
Stay True is a popular Minecraft texture pack with a perfect visual remaster of the Minecraft default texture. Stay True has around 2.5 million downloads!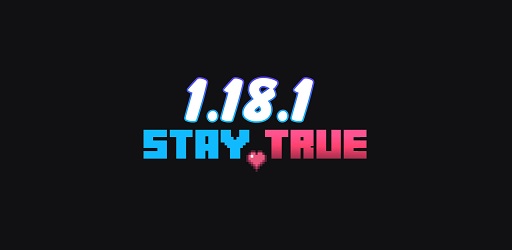 Description about Stay True Texture Pack
Stay True Texture Pack: A Minecraft Visual Remaster Texture Pack
Stay True is a Minecraft texture pack with around 2.5 million downloads. The reason Minecraft Stay True resource pack is so popular is because of its perfect visual remastered based on Minecraft default texture. Everything looks so rustic and realistic, but you can still feel the Minecraft mood in the pack.
The Stay True resource pack provides a great atmosphere because it supports random texture generation, which means you can see variations of objects like different colors of leaves, or multiple variants of blocks like dirt and cobblestone. You must install Optifine in order to turn on this feature.
One thing you should consider when installing a Minecraft texture pack is how well the blocks blend in, or connect together. Because this will affect how your Minecraft world looks. And Minecraft Stay True texture pack achieves this effect so well. You can find the connected texture in pretty much every block. And they are beautiful!
Stay True Pack just got updated recently so you can play Minecraft 1.18.1 version with the cave and cliff update. Stay True MC also supports Minecraft versions back to 1.14.
How to install Stay True Texture Pack
Search for Minecraft resource packs or texture packs on our website and download it. The result should be a zip file.
Press Window + R to open a Run dialog, type in %appdata% then press Enter.
Navigate to the .minecraft folder, then the resourcepacks
Move the zip file you've downloaded earlier here. Finish installation
Download Stay True Texture Pack
Compatible Version
1.18.1 - 1.18 - 1.17.1 - 1.17 - 1.16.5 - 1.16.4 - 1.16.3 - 1.16.2 - 1.16.1 - 1.16