The Lost Cities 1.18.2 → 1.12.2
Ever bored of a normal Minecraft world? Welcome to the Lost Cities mod, where you can alternate your world spawn with multiple buildings, bridges, and dungeons.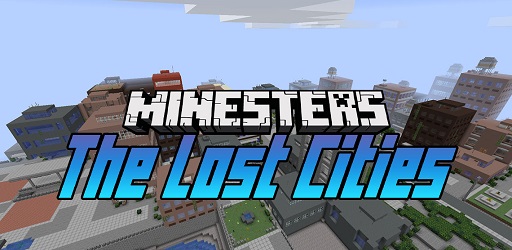 Description about The Lost Cities
The Lost Cities: Custom Cities World Generation with Dungeons
Cities mod Minecraft (or The Lost Cities mod) is a Minecraft mod that allows you to create a new custom Minecraft map instead of a normal terrain generation. You will be brought over to the world with multiple abandoned cities, buildings, highways, sewers, bridges, and a lot of custom modern city structures. With over 27,000,000 downloads, Minecraft Lost Cities mod did a really good job not in only creating a custom world generation, but also with custom structures and dungeons that contain various loots.
You can also choose between world profiles in Minecraft Lost Cities. You may want to spawn in the between of the city, or at the outside, the forest, the ice lake, or the bridge. As you can see, The Lost Cities mod is super configurable, if you want to adjust any setting, there is a file for that!
Lost Cities Minecraft also supports server-side installation, which means you can just set this mod up in a server and has your friend come to play over and they don't need to install Minecraft Cities mod at all. As you may know, because of its popularity, Lost Cities mod Minecraft also makes its way to the RLCraft modpack, so you can find this lost cities biome when adventuring in RLCraft too! What are you waiting for, let's download
Minecraft lost cities mod below and conquer it!
Require
Note: All must use the same version
How to install The Lost Cities
Make sure you have Forge Mod installed
Search and download any mod you like on our website.
You will get the .jar file after downloading, copy the file.
Press Window + R, type %appdata%, press Enter.
Navigate to the .minecraft folder, then to the mods If you don't have a mods folder, create one, paste the .jar file inside the mods folder
Download The Lost Cities
Compatible Version
1.18.2 - 1.18.1 - 1.16.5 - 1.15.2 - 1.14.4 - 1.12.2