Ultimate Car Mod 1.18.2 → 1.12.2
Ever seen a Minecraft mod where you can just create and customize your cars? You can even drive them and make your own road! That's what Ultimate Car Mod does!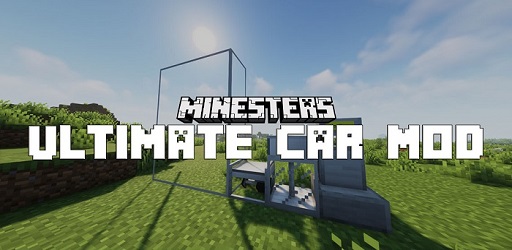 Description about Ultimate Car Mod
Ultimate Car Mod: Build Your Own Car in Minecraft
There are so many Car Mods out there that can have the same function, and provide cars to the game which you can drive at high speed. But what about the Ultimate Car mod? With lots of different cars, realistic fueling systems and road construction, Ultimate Car is truly customizable and easy to configure.
To start making Minecraft cars, you will need to produce fuel first. Then the fascinating step, making cars! In Minecraft Mods Cars, there are tons of variations you can create, from single-seater to two-seater cars. Or you can even create a truck or an SUV with just a few clicks.
Remember that cars in Minecraft Car mod can receive damage, so drive safely. Cars also have fuel, battery, speedometer, and fuel gauge. You can press a pre-defined key to press the horn, and so on. Car mod Minecraft provides flexibility since you can just drive your car anywhere, but driving on roads is just significantly faster.
You can construct your own road in Minecraft Car Mods. There are 54 different road markings and a bunch of miscellaneous road blocks like the crash barrier or Asphalt roadblock in Ultimate Cars mod. They make your car even faster!
Finally, cars can't run without fuel, right? This Minecraft Ultimate Car mod is special because of this! You must produce the correct fuel and fill them in your cars. And that's it, my friend! Enjoy driving in Ultimate Car Mod!
Require
Note: Need to install more required mods to use the best Mods, all must use the same version
How to install Ultimate Car Mod
Make sure you have Forge Mod installed
Search and download any mod you like on our website.
You will get the .jar file after downloading, copy the file.
Press Window + R, type %appdata%, press Enter.
Navigate to the .minecraft folder, then to the mods If you don't have a mods folder, create one, paste the .jar file inside the mods folder
Download Ultimate Car Mod
Compatible Version
1.18 2 - 1.18.1 - 1.17.1 - 1.16.5 - 1.15.2 - 1.14.4 - 1.12.2