Phosphor Mod 1.18.2 → 1.16.2
Minecraft's Phosphor Mod aims to optimize the lighting engine, which is the game's most inefficient area, to reduce the strain on your computer's CPU and increase speed.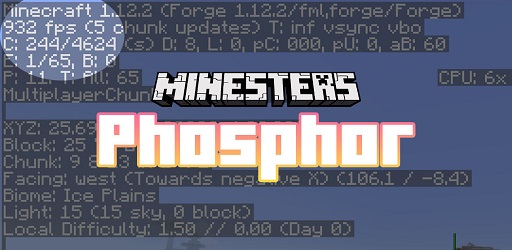 Description about Phosphor Mod
Enhance Your Minecraft Gaming Performance with Phosphor
Phosphor is an open and free Minecraft mod that aims to save the CPU cycles and increase speed by improving one of Minecraft's most problematic areas: the lighting engine to save you money on your computer's resources. It operates both on the client and the server, and it may be implemented on servers without needing the mod to be loaded on the client computers.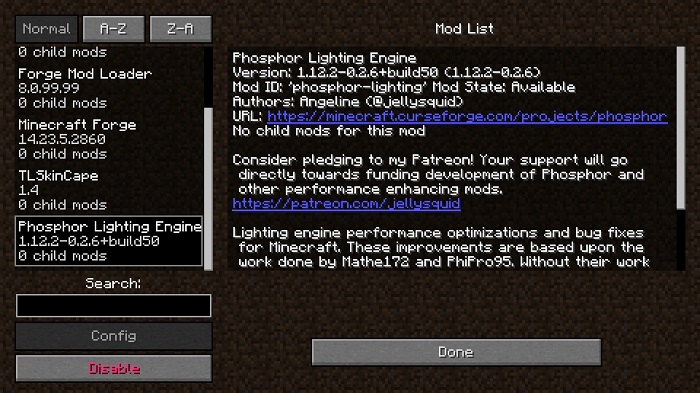 Given the fact that the mod's changes are intended to be as small as possible, it does not alter the vanilla Minecraft's lighting model or controls in any way. This means that Phosphor should be compatible with a wide range of Minecraft mods. Through the implementation of a number of improvements, this mod seeks to dramatically enhance the efficiency of the Minecraft lighting engine while simultaneously correcting several long-standing lighting engine issues.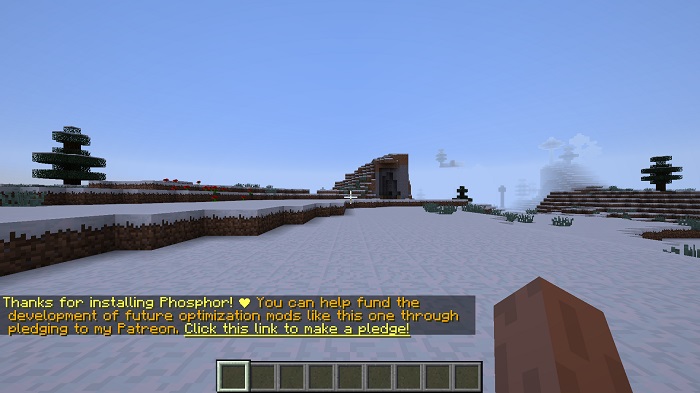 Furthermore, this change can boost the CPU unit's performance by up to 80%, which is impressive. Some dimensions may have their chunk generating times reduced by half, and frames stuttering can be greatly reduced as a result of the use of Phosphor. It's considered a no-compromise approach since it aims to increase the performance of both single-player and cooperative servers without affecting any of the core aspects of the game.
The light engine functionality in Minecraft has been much improved; however, the light concept in Minecraft has not been changed in any way as a result of this enhancement. You can still have a good time with the game as it is! Make certain that you try out this mod by downloading the most recent version of it.
Require
Note: Need to install more required mods to use the best Mods, all must use the same version
How to install Phosphor Mod
Make sure you have Forge Mod installed
Search and download any mod you like on our website.
You will get the .jar file after downloading, copy the file.
Press Window + R, type %appdata%, press Enter.
Navigate to the .minecraft folder, then to the mods If you don't have a mods folder, create one, paste the .jar file inside the mods folder
Download Phosphor Mod
Compatible Version
1.18.2 - 1.18.1 - 1.18 - 1.17.1 - 1.17 - 1.16.5 - 1.16.4 - 1.16.3 - 1.16.2