Replay Mod 1.18.2 → 1.12.2
The famous sandbox game Minecraft has a new Replay Mod Fabric/ Forge that lets you capture, replay, and share your gameplay sessions without any issues.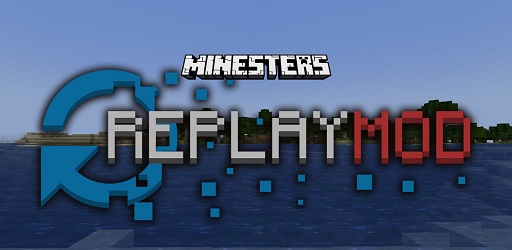 Description about Replay Mod
Record and Share Your Minecraft Gameplays with Replay Mod
The process of recording your gaming might be time-consuming if you are not familiar with the tools and procedures. Third-party applications use a significant amount of your RAM and cause poor performance in the game. Replay Mod, on the other hand, allows you to record, replay, and share your sessions without having to worry about performance problems.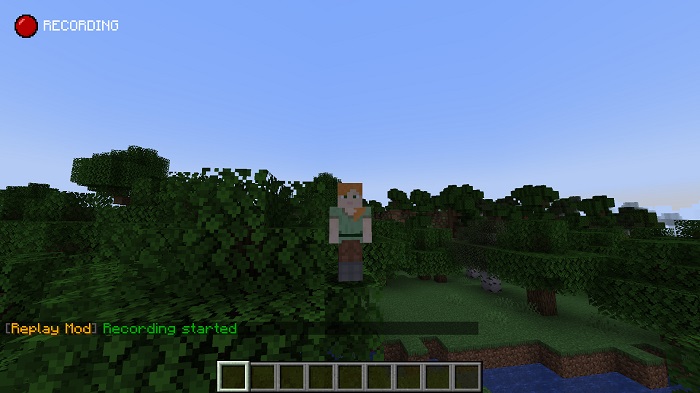 It's simple to use, yet it's a tremendously effective tool. Create flawless Minecraft videos in a matter of minutes. Replay Files are stored in a little amount of space — an average recording lasting over an hour is much less than 10MB in size. The Replay Mod, which has a built-in video producer, enables anybody to create professional-quality clips without the need for other software.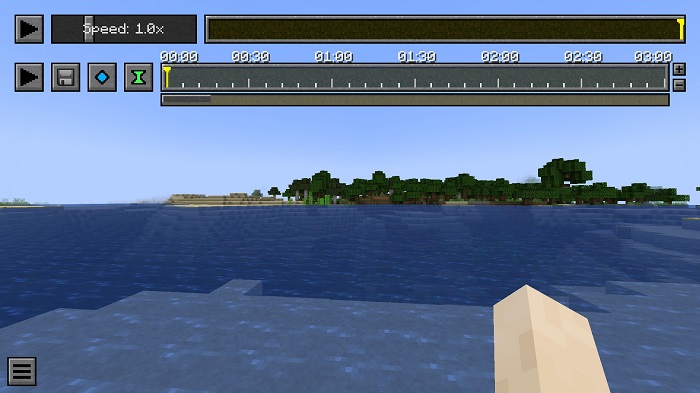 The interface makes it extremely simple to create stunning Camera Paths. The Replay Mod is much more than a simple Minecraft mod. Opening it will reveal the same environment as when you first started playing, but it will now have a few additional interface components, such as a timeline and speed regulator and a number of control buttons. This is where you will be working on your video project.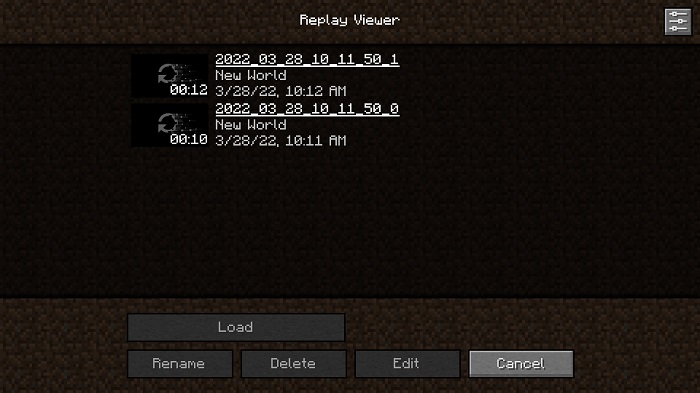 You will be provided with a camera that is quite adaptable and simple to use. All that is required to shoot your video is the definition of keyframes for the Position and Time. During gameplay, the Mod does not cause frame rate drops or a laggy gaming experience. In addition to being very efficient, it is also quite lightweight. You can now create your Moment in the manner in which you desire it to be with Replay Mod Minecraft.
Require
Note: Need to install more required mods to use the best Mods, all must use the same version
How to install Replay Mod
Make sure you have Forge Mod installed
Search and download any mod you like on our website.
You will get the .jar file after downloading, copy the file.
Press Window + R, type %appdata%, press Enter.
Navigate to the .minecraft folder, then to the mods If you don't have a mods folder, create one, paste the .jar file inside the mods folder
Download Replay Mod
Compatible Version
1.18.2 - 1.18.1 - 1.18 - 1.17.1 - 1.17 - 1.16.5 - 1.16.4 - 1.16.3 - 1.16.2 - 1.16.1 - 1.16 - 1.15.2 - 1.14.4 - 1.12.2